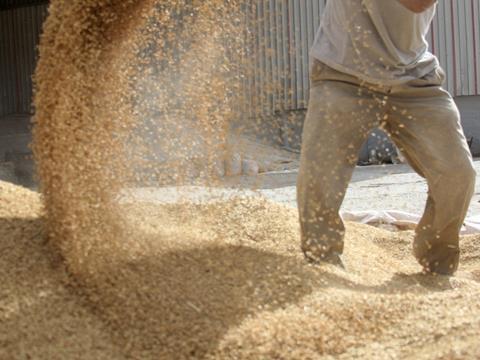 A drought in Argentina could push up the price of soy-based animal feed this year, experts warn.

La Niña has brought high temperatures and a lack of rainfall across Argentina's soy belt, delaying planting in the country - the world's biggest exporter of soymeal for animal feed.

Although rain arrived in mid-January, some areas were left dry and the country's Rosario Board of Trade this week downgraded its production forecasts for the 2017/18 season.

Argentina's seeded area for the soybean crop is now set to drop 3% year on year to 18.5 million hectares in the 2017/18 crop year, the trade body predicted, while average yields are expected to reach 2.9 tonnes per hectare, compared with the 3.3 t/ha previously projected.

It means Argentina's production for 2017/18 is estimated at 52 million tonnes, which is 9% lower than last year and the lowest volume in five years.

Meanwhile, Brazil has experienced heavy rain and flooding, which is threatening to hamper harvests. However, the country's production is still expected to exceed 110 million tonnes for the second consecutive year, so most of the upward pressure on the market will come from processed soybean meal, rather than whole beans, says Graydon Chong, a senior commodity analyst at Rabobank.

"If we see continued deterioration in the Argentine crop we expect to see the soybean meal price remain relatively strong this year," says Chong. Soymeal is currently trading at $340 (£240) per short ton, which is "in the upper ranges of prices we are seeing dating back to mid-2016", he adds. Further deterioration of conditions in South America could see prices reach $350/$400 per short ton.

It comes as retailers were this week urged to explore alternative feed sources to reduce the environmental impact of livestock production and protect against volatility.