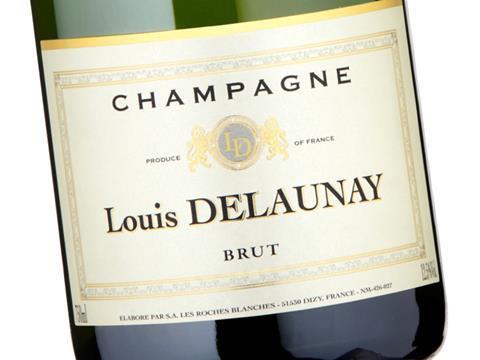 Tesco is offering its Louis Delaunay Champagne for £9 - making it the cheapest Champagne currently on offer in any of the mults.

The price of the wine, which is available in about 1,000 stores, was cut from £14 last week with the deal running until this Tuesday (17 November). Tesco took out adverts in newspapers highlighting the offer. Asda, meanwhile, ran full-pagers for its own Pierre Darcys Champagne, reduced from £18 to £10.
And, as of today (16 November), Morrisons has joined the fray, reducing its own label Brut Champagne from £12 to £10. Iceland has offered a £10 own label Brut since early November.
Louis Delaunay's £9 price tag makes it cheaper than any other Champagne sold in Tesco, Sainsbury's, Asda, Aldi or Lidl, according to data from Brand View, although Morrisons' own label Brut matched it for a short period last month. But Tesco's price offer is not as generous as last year's, when Louis Delaunay sold for £8 for about two weeks from late November.

"Christmas is the perfect time to celebrate with friends and family so we're delighted to be offering customers such good value on this high-quality bottle of Champagne," said Tesco Champagne buyer Rob Dixon.

Pierre Darcys and Louis Delaunay are both among the top 10 Champagne brands, with sales up 9.5% to £10.5m and up 72.6% to £9.6m respectively [Nielsen 52 w/e 10 October 2015].
Louis Delaunay won plaudits from The Sun's wine columnist Jilly Goolden, who declared it the best of ten bottles of supermarket bubbly in today's paper (16 November).