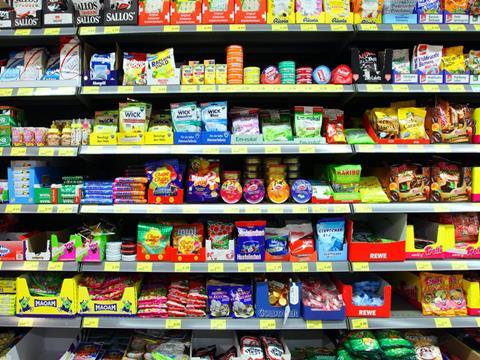 Chocolate, fizzy drinks and crisps brands are ramping up multibuy deals despite fresh warnings they are contributing to a "rising tide of obesity".

Cancer Research UK last week renewed calls for supermarket multibuy offers on 'junk food' to be restricted to tackle Scotland's "obesity epidemic", and latest figures suggest impulse brands are increasing their use of the controversial promotions again, after cutting back last year.

Cadbury has increased multibuys by 7.2 percentage points to 19.76%, Nestlé by 7.1 percentage points to 32.5%, and Mars by 9.6 percentage points to 12.93% compared with the same four-week period last year. [Promo Dynamic 4 w/e 6 August 2017].

Coca-Cola, the biggest user of multibuys, has also increased its use of them, with x for y deals up by 0.4 percentage points to 50.4% and bogofs from 0.9 percentage points to 3.8%.

Walkers has increased x for y deals by 28.1 percentage points to 31.6% of its total featured space promotions, and bogof deals by 3.5 percentage points to 5.9% of its promotions.

Impulse brands also cut back on save and half-price deals, with Walkers slashing save deals by 30.9 percentage points to 53.8% of its total promotions, down from 84.7% last year.

This doesn't mean shoppers are getting treats cheaper, however, with average savings of 23.9% on x for y deals, compared with 29.4% and 50.0% for save and half-price deals.

"Savings on most of the top 10 brands continue to decrease year on year, with Coca-Cola seeing a 10.8% savings decrease, though this is up by 0.9% compared with last month," says Kay Staniland, Assosia director. "The best savings this month are on Mars products, so although the number of offers are significantly less then Cadbury, for example, consumer savings are almost 37%. Cadbury only offers savings of 28% and Nestlé 35%."

Most impulse brands have cut back on the number of deals in stores, with the exception of Walkers, which is running 171 featured space promotions in the mults, compared with 170 last year.