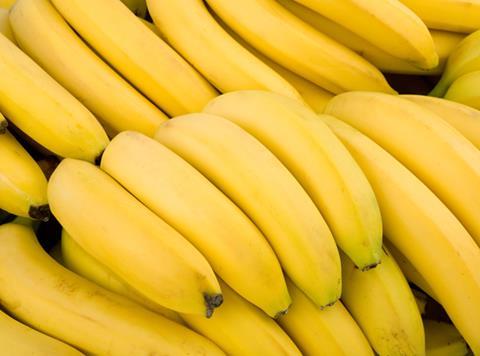 Tesco and Waitrose have become the latest retailers to increase the price of own-label bananas as a result of the weak pound.

The supermarkets have followed Asda and Sainsbury's earlier this week by hiking the price of a kilo of bananas from 68p to 72p.

The price increases this week marked the first upward move by the mults on the SKU - which has long been a key driver in the supermarket price war - since July 2014, when both Sainsbury's and Waitrose increased their prices from 68p to 79p in the wake of rising costs due to lower production [Brandview.com].

It follows simlar price increases by Aldi and Lidl last month.

Though there have been supply pressures on bananas, including Panama disease and recent bad weather in Costa Rica, the main inflationary pressure has been the weakness of the pound and uncertainty over Brexit, sources said.

"Importing bananas from the Americas has become more expensive," said a spokeswoman from Tesco. "We always aim to provide the best possible food quality and prices for our customers, and only consider price increases when absolutely necessary."

A Waitrose spokeswoman added the retailer had simply "followed the rest of the market with the price change".

The increases were broadly welcomed this week by Alistair Smith, international co-ordinator for NGO Banana Link. "We would like to think this is a first step in the right direction on banana pricing and the first signal towards the end of the banana price war in UK supermarkets," said Smith. However, he also warned this was not the "sustainable pricing" they wanted, but instead a reaction to currency fluctuations.

The increases also come just weeks after Asda, Iceland, Aldi and Lidl all increased the price of four pints of milk, another key SKU in the supermarket price war, to 99p.