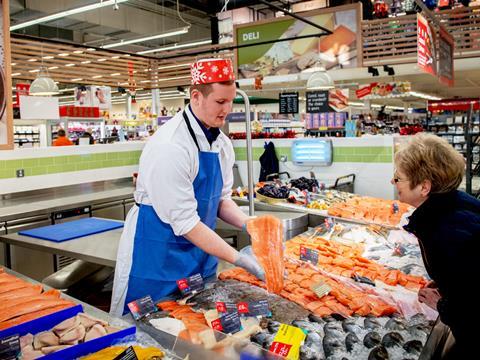 Tesco has hiked prices on a raft of fresh salmon SKUs, following a similar move by Sainsbury's two weeks ago.

Many supermarkets initially resisted passing on the full impact of rising wholesale costs, said Norwegian Seafood Council director Jack-Robert MØller earlier this month, as salmon was "so important" to retail.

However, Tesco this week upped prices by 4% across 40 comparable SKUs [Brand View week 9 June to 16 June].

Tesco's 100g own-label smoked salmon was up 15% to £3.10, while the price of a 100g own-label premium wild Alaskan smoked salmon fillet rose by 25% to £5.

Sainsbury's hiked the price of fresh salmon by 14% at the start of June in response to rising wholesale prices [Brand View 29 May to 5 June].

Tight supplies and increased demand have led to a 36% year-on-year increase in Norwegian farmed salmon prices [Mintec 52 w/e 31 May].

Prices remained fairly flat in the other big retailers during the past week, but they have increased by 15% over the past year, to £7.22 across 113 comparable SKUs at Tesco, Sainsbury's, Asda, Morrisons and Waitrose [Brand View 52 w/e 19 June 2017].