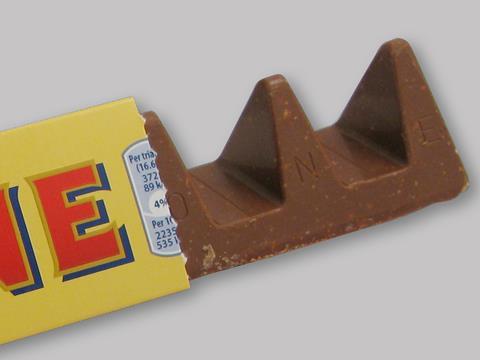 Toblerone bars are regaining their distinctive shape following backlash over bigger gaps between the triangles, but the move comes with a price hike.

The 150g bar, which was reduced from 170g in 2016 by spacing out the triangles, is being withdrawn from the UK in favour of a 200g version arriving later this year without the big spaces.

While the 150g bar sells for £1, the 200g one is expected to retail at £2.50 or £2 on promotion, a price hike of at least 50% by weight.

Toblerone maker Mondelez International confirmed the 150g bar was being withdrawn from the market.

Glenn Caton, president of Mondelez International Northern Europe, said yesterday (19 July) that widening the spaces was a "short-term solution and not the right thing for the long term because of the iconic nature of the product".

The wider gaps prompted ridicule from consumers.
Caton added: "It was a tricky one. We were facing very substantial cost increases and we were trying to wrestle with how best to do it."
A Mondelez spokeswoman said: "We're always reviewing our range to make sure we provide great quality Swiss chocolate in formats we know our fans love. The 150g Toblerone is no longer being manufactured and therefore availability of the bar depends on how much stock an individual retailer is carrying. The 100g and 360g size bars are still available. We'll also have some exciting new launches later this year so watch this space."
The 150g bar's price makes it a staple of pound shops. It's Poundland's bestselling product, with 12 million sold last year.
A Poundland spokesman said he expected stocks to run thin within weeks, and the 200g version would not be stocked because of the price. He said he was "not that concerned about it because we've got our Twin Peaks bar back".

The Twin Peaks bar, which also has triangular segments, went out of production after an initial run of 500,000 following a legal challenge from Mondelez last year. It's set to return to Poundland's shelves with a new shape and redesigned packaging.