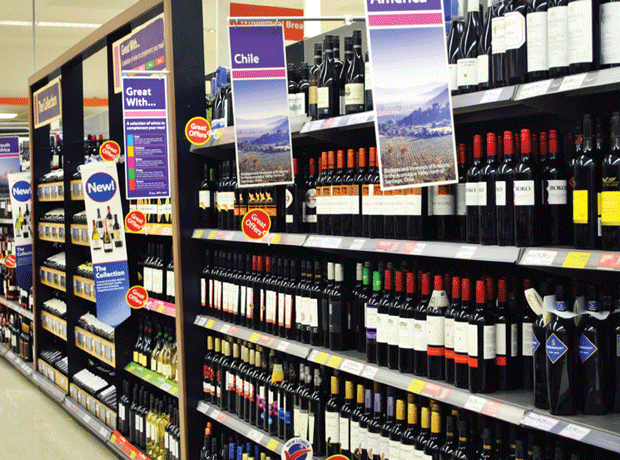 Consumers in the UK could be paying almost a quarter more for a bottle of wine by 2025 because of our exit from the EU, according to a new report.

Modelling by the UK Trade Policy Observatory, a partnership between the University of Sussex and Chatham House, claims the impact of the UK leaving the EU customs union would see wine prices spike by 22%. It further predicts the value of UK wine exports will fall by 27% as a result of Brexit.

The report described the impact as a 'huge blow' for retailers, wholesalers, as well as restaurants and pubs.

It claims the depreciation of the pound alone will add a fifth to UK wine prices, while prices will also be affected by new tariffs on EU, Chilean and South African wines which, it warns, could see exports to the UK "significantly lowered".

Of the major non-EU wine producers supplying the UK, all but Argentina and New Zealand currently benefit from bilateral wine agreements with the EU, although the report says by far the biggest impact on prices is likely to be caused by economic factors other than tariffs, including lower UK economic growth and the depreciation of the pound.

Report author Professor Kym Anderson said: "Brexit will be costly to UK consumers of wine.

"The volume reduction will be a blow to many participants in UK wine bottling, transporting, storing, wholesaling and retailing businesses, in addition to restaurants and pubs.

"Very little of that impact is because of higher import tariffs; most important are the assumed fall in UK incomes and the pound's devaluation."

Under the report's modelling, it warns the volume of wine consumption could be 28% lower in 2025 than without Brexit.

Super-premium still wine sales would be the most affected, it adds, dropping by two-fifths, while sparkling and commercial wines would drop by a little less than a quarter.

The report calls on the Government to help the industry avoid the impact by lowering taxes on wine consumption or by adopting lower or zero taxes on wine imports.

It also says the UK could join the World Wine Trade Group to harmonise standards with other wine-exporting countries and lower trade costs.