Wrapped bread is being left on the shelf. Despite an overall increase in bakery sales of 3.5%, on volumes up 1.7% in the past year [Kantar Worldpanel 52 w/e 17 February 2013], wrapped bread volumes have slipped 1.8% and the 1.1% rise in value is largely down to inflation.

Not only has the mainstay of the category lost share to a new wave of bread alternatives including thins, wraps and bagels, it has also suffered from persisting negative - and not entirely justified - perceptions in terms of health, say commentators.

Adding to bread's woes, input costs soared last year, putting pressure on margins, while one of the worst wheat harvests in history has resulted in quality so low that, in January, Hovis was forced to renege on its commitment to use only UK wheat. And in a torrid year for the Premier brand, it also lost the The Co-operative Group's £75m business to Allied Bakeries, though it insists the onerous nature of the contract - involving morning deliveries to 3,900 outlets - will prove a poisoned chalice to ABF, and has adjusted its cost base and supply chain accordingly.

In an immensely challenging environment, only category leader Warburtons and Roberts Bakery have managed to grow value and volume sales.

So what needs to be done to get wrapped bread sales to rise once again? And will the bakery challengers to its throne be able to maintain their momentum?

With so much upward pressure on prices, promotions will always play a part, and the strategies of the leading players varies: as the leading brand, Warburtons has historically been able to maintain a higher price point than its rivals, and it ran just 128 promotions on 800g loaves (mostly buy-two-for-discount deals) compared with Hovis's 551 and Kingsmill's 230. But Warburtons offered by far the biggest savings at 21.4% versus Hovis's 16% and Kingsmill's 11.3% [BrandView.com 52 w/e 2 February 2013].

Indeed, it's sometimes ending up at the same price - or cheaper - than its rivals, with Asda's current £1 'lock-down' a case in point. "The price we are being sold at has, at times, been somewhat surprising to us," says Warburtons chairman and acting CEO Jonathan Warburton, "but we don't decide the retail price, and are in no position to do anything about it. It's the retailer's choice."

The biggest casualty of the price war, however, is Hovis. Value sales, down 0.2% to £433m, were flattered by commodity-driven price rises. Volumes fell 6.3% [IRI 52 w/e 2 February]. And the loss of The Co-op contract has resulted in the closure of two bakeries (in Birmingham and Greenford) and a mill.
"Bread has had a poor press in recent years. The industry could do a better job selling itself" Michael Murphy, Irwin's Bakery
Yet in spite of the challenging trading environment, it refuses to be downbeat about the prospects for wrapped bread. Speaking to The Grocer just hours before the Birmingham closure, Premier CEO Gavin Darby said it planned to refurbish its remaining bakeries and roll out new-look Hovis packaging this summer.

"We've been brave," says Darby. "It's about rightsizing the bread business, but we are investing, taking our biggest ovens apart and putting them back together with more modern parts. We'll get more consistency, relatiability and productivity."

Premier also intends to target areas that have the strongest value growth potential, adds Hovis marketing director Matt Hunt, who attributes the recent return to growth of the bread with bits sector partly to the recent relaunch of Hovis Seed Sensations.

Health concerns

While sales appear to be in long-term decline, it's worth noting that wrapped bread still accounts for over one in every three pounds spent in the bakery aisle, and Hunt maintains it offers great value and versatility for consumers.

"Our focus will be on developing category plans and strategies to fuel the continued consumption of wrapped bread, ensuring the Hovis brand remains relevant and appealing to consumers," says Hunt. And he is confident Hovis has a strong future. "We are the only major bread brand not to use artificial preservatives, which we know is important to today's health-conscious consumers."

As in other grocery categories, health has become an increasingly important consideration. Bread has had an uneasy relationship of late with the health lobby, especially over its salt content, and Michael Murphy, commercial director of Irwin's Bakery, believes unfair representations of its health credentials in the media are contributing to the shaky performance of wrapped bread.
"Bread has had a poor press in recent years," he says. "It's the latest food to be demonised. White bread, in particular, has been demonised, but in fact it's low in calories and low in fat, and is fortified with vitamins and minerals. People are getting a bit confused and trying other things that are more calorific."

But he concedes the industry hasn't done enough to promote the health benefits of wrapped bread. "We're still seeing old figures churned out and the industry could do a better job of selling itself," he says.
"Health is one of the big macro trends… people are also seeking variety beyond the sandwich" Megan Harrison, Warburtons
Some have done better than others. While the outlook is particularly bleak for challenger brands such as Allinson, Burgen and Stephenson Bakery, each of which have suffered double-digit volume declines in the past year [IRI], Warburtons' growth of 2.2% on volumes up 2.6% is partly down to a focus on meeting growing consumer demand for healthier bread, claims Warburtons marketing controller Megan Harrison.

"One product that has really performed well for us is our new Half & Half loaf. It's a great example of how we've responded to shifting consumer needs with health being one of the big macro trends," says Harrison.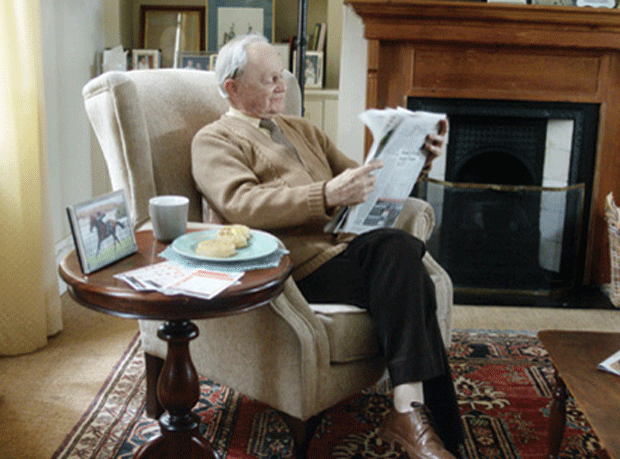 Marketing

Making sure your message is heard is not cheap. In the case of Warburtons' ad spend has actually contracted slightly over the past year [Ebiquity], but the brand is digging deep in 2013, says Harrison. "In an eight-month period, we will be making the biggest investment into the category ever, totalling £16m," she claims.

The other big macro trends shaping the bread category are convenience and variety. And it is the second of these that is driving growth in the category: sales of sandwich alternatives, especially wraps, thins, pittas and bagels, have soared by 17.1% in value and 13.1% in volume in the past year [Kantar]. "We're really seeing a trend for people seeking variety beyond the everyday sandwich and we're right at the forefront of innovating in that area," says Harrison.

Among the star-performing lines have been Warburtons Sandwich Thins, Square(ish) Wraps and Sandwich Pittas, while crumpets, pancakes, potato cakes and muffins are also doing well, reflecting the need for more variety within a single household, according to Harrison. "Bakery is so relevant in large families where everyone wants to eat something different for breakfast," she says.

The fact Warburtons has managed to grow sales of wrapped bread at the same time as achieving strong growth in its non-bread bakery portfolio shows growth in non-bread products does not have to come at the expense of bread itself. "At the moment we don't see any cannibalisation in these different areas, and that's just about us ensuring we keep our bread range relevant and we keep it fresh and we continue to innovate and support it," says Harrison.

Despite its failure to keep wrapped bread volumes in the black, Kingsmill's non-bread bakery portfolio is also showing growth. Guy Shepherd, category director for Allied Bakeries, claims Kingsmill has the number one branded muffins and pancakes in the market. The brand has also seen success with its Fruit & Fibre range, which includes Fruit & Fibre Bread, Bagels and Muffins and has sold 1.8 million units since launch late last year, according to Shepherd.

With its two major rivals investing heavily in alternatives - Hovis doesn't feature among the top 10 brands in non-bread bakery [IRI] - is more exposed. But Hunt insists "we continuously monitor changing consumer trends to adapt our product range and launches accordingly". He cites last year's launch of Hovis Breakfast Bakes as an example of Premier's intent to grow the Hovis brand beyond the bread category. However, the suspicion remains that Hovis may have missed the boat when it comes to sandwich alternatives, as the RHM business undergoes significant restructuring and current investment is focused on the refurbishment of its existing bakery assets.

In the meantime, the surprise package in the bakery category, especially given the climate of austerity, is freshly baked bread, which has seen sales rise 8.7% in value and 2.4% in volume [Kantar]. Shepherd notes that retailers have been investing heavily in their in-store bakeries in recent years as they understand the role bakery can play within their total store offering.

Tesco, in particular, has put a great deal of focus on upgrading its in-store bakeries. Since 2011 it has revamped about 900 and rolled out new products including fruit & nut bread, sourdough pavé and pretzels. Earlier this year, it embarked on a tie-up with artisanal bakery Euphorium, which now has a presence in the retailer's Kensington store as well as the Tooley Street Tesco Express.

Retailers at both ends of the spectrum are increasingly turning to fresh baked bread. Last November M&S said the rollout of in-store bakeries to more than 190 outlets had helped drive a surge in food sales, and Lidl is considering rolling out in-store bakeries if a fresh bakery concept in trial stores proves successful.

Speciality breads have been one of the success stories of the year. "The market is polarising between luxury items and value items and there is not much middle ground," says Jacqui Passmore, marketing manager at sweet bakery supplier Dawn Foods. "supermarkets are full of speciality breads and rolls at the moment and we are seeing an identifiable trend towards Continental-style products."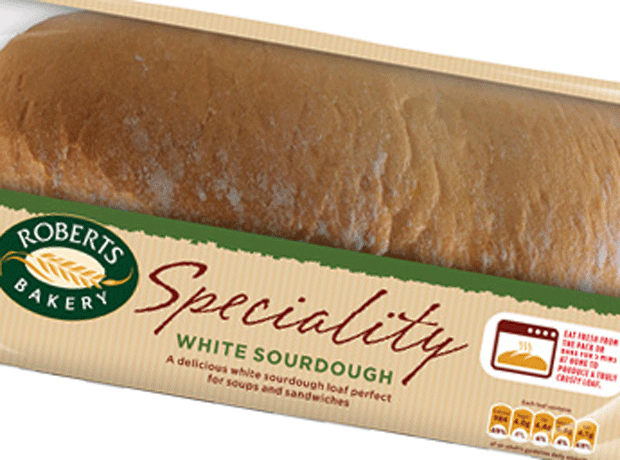 Artisanal styles

Northern Irish supplier Irwin's Bakery is ideally positioned, supplying the UK multiples with a range of traditional Irish products - including soda bread, barmbrack and potato farls - under the Rankin Selection brand.

"Going back 10 years, the consumer we were appealing to either had an Irish background or had travelled, mainly to the Republic," says Murphy. "Now, we're speaking to an entirely different audience who've never been to Ireland and are just looking for a bit of a change in terms of speciality bread and how you use it."
"I don't remember seeing such volatility in wheat in 20 years … it means prices have to go up" Michael Murphy, Irwin's Bakery
Roberts Bakery is another supplier capitalising on demand for artisanal-style breads. It recently created a new range of speciality breads aimed at replicating the dining out experience at home. "In recessions, people eat out less so they want treats," says commercial director Tim Wild. "Instead of going out for an Italian meal, they might make lasagne at home, so our new range has a ciabatta. The customer saves money by not going out, but still feels they are getting a treat."

Brands looking for growth have their work cut out, however. Across bakery, own-label has outstripped branded growth in the past year, indicating that while some consumers are trading up to speciality breads, others are downtrading to make ends meet. Own label has performed particularly well in breakfast bakery products and meal accompaniment breads. In key growth areas such as sandwich alternatives and tea break, however, it's the brands that are driving growth. Meanwhile in wrapped breads, own label, like branded bread, is in volume decline.
"In recession people eat out less. Instead of going out for an Italian they make lasagne at home" Tim Wild, Roberts Bakery
Price increases

The challenge for wrapped bread is significant. It not only has to contend with consumers buying a greater repertoire of bakery products than ever before, but also the macroeconomic factors adversely affecting the whole sector.

Volatility in wheat prices shows little sign of abating, following another poor harvest, and suppliers are anticipating having to pass on further cost increases to already cash-strapped shoppers. "I don't remember seeing so much volatility in wheat prices in 20 years in the industry," says Murphy. "Being a core stable ingredient means prices have to go up. That becomes a challenge when supermarkets are trying to hold prices down."
"The market is polarising between luxury and value items - there's not much middle ground" Jacqui Passmore, Dawn Foods
Murphy expects to see more product re-engineering over the next 12 months, although he insists that any pack size reduction from Irwin's will be for convenience and freshness purposes rather than to maintain price points. The trend towards single-serve products is also set to gather momentum in bakery with consumers increasingly demanding small, affordable treats. Indeed, Dawn Foods says it has already identified growing demand for loose products such as single cupcakes and muffins as well as mini-bites such as brownies and flapjacks.

In this environment, brands that rely on wrapped breads will have to reassess their strategies. Hovis will soon be launching more transparent packaging across its white, wholemeal and best of both ranges to enable shoppers to see the quality of the loaf inside. Hunt says consumer testing has produced very positive results. But as innovation in sandwich alternatives continues apace, it could take more than a makeover to convince consumers to rekindle their love affair with the old-fashioned wrapped loaf.
Is wrapped bread toast?
1

Currently reading

Focus on bread & baked goods: Is wrapped bread toast?

2

3

4

5