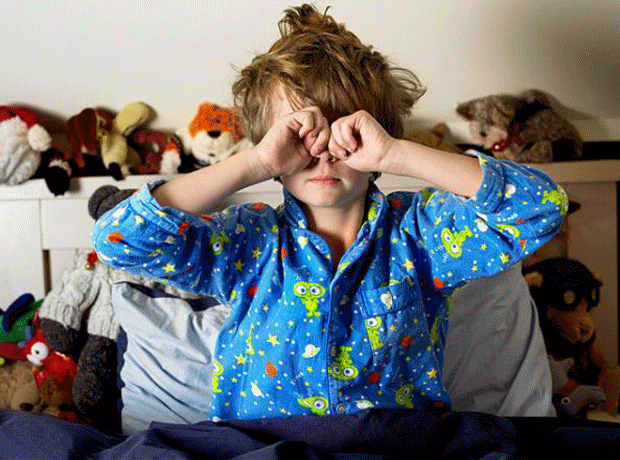 Ten minutes extra in bed or breakfast downstairs? Brits are increasingly plumping for the former - and when they are having breakfast, they're fuelling up on the way to work or having a 'deskfast' once they're there.

It's not just adult consumption patterns that are changing. Our kids are skipping breakfast too - and their consumption is declining at a faster rate. The latest data from Kantar Worldpanel shows a 0.6% decline in overall breakfast occasions throughout Britain. But for children - by far the meal's biggest consumer group, having tucked into more than a fifth of the 16.5 billion breakfasts served up in British homes last year - consumption was down 1.1%.
"Healthier kids cereals are in long-term growth. Parents want to give kids the best start…" Leah Dougherty, Morrisons
That means Britain's kids skipped 40 million breakfasts, which is bad news for cereal manufacturers - but not as bad as you might think, thanks largely to a recent swathe of healthy NPD. And it's not just breakfast NPD for kids that's had a wake up call. Suppliers have also shaken up their adult-oriented breakfast offerings. But will it be enough for breakfast to regain its status as the most important meal of the day?

It will come as no surprise that the UK's top five children's cereal brands - Coco Pops, Shreddies, Rice Krispies, Frosties and Sugar Puffs - have suffered a combined loss in value sales of 0.9% and volumes have fallen more steeply at 3.5%. But the performances of these brands are far from uniform. Coco Pops' sales are up 6.2% on volumes up 12.7%, for example, while Sugar Puffs (combined with sister brand Honey Waffles) has lost 13.5% of its value and 15.9% in volume [IRI 52 w/e 25 May].

Sugary options have certainly fallen from favour with parents, if not their kids. "We've seen some changes within the kids segment," says Leah Dougherty, Morrisons cereal buyer. "Parents talk about the need to give their kids 'the best start to the day'. As a result, there has been a downturn in tasty kids' cereals but healthier kids' cereals have been enjoying long-term growth."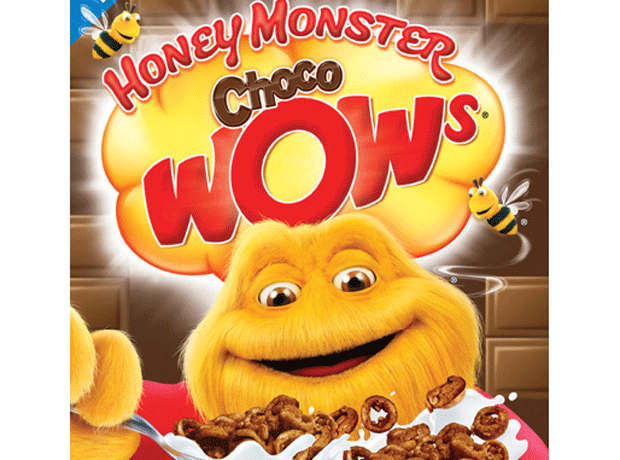 The ad ban

It's not all down to consumer demand for healthier kids' products, however. In fact, Kantar notes that while health is still a major influence on Brits' choice of breakfast, its importance is waning: 21.8% of consumers say health is the major consideration when choosing what to eat for breakfast, but that is down from 22.3% the previous year.

The ban on advertising high sugar and salt products on kids TV has had more of an effect on the fortunes of kids' cereals. Kellogg's Frosties is a case in point. Its latest 10.7% decline on volumes down 16.3% is a continuation of years of sliding sales. Unable to advertise to kids and under attack from own-label imitations, a question mark hangs over Frosties' future.

Kellogg's has enjoyed more success with other kids' brands. In January, it reformulated Honey Loops and launched three new Ofcom-compliant (meaning they can be advertised on daytime TV) kids brands: Coco Pops Croc Prints, Rice Krispies Multigrain Shapes Strawberry, and Honey Pops. Kellogg's wasted no time getting the brands on television with ads running on Nickelodeon, and a sponsorship deal kicking off on CITV. Kellogg's credits the Coco Pops and Rice Krispies NPD for reviving the brands' fortunes.
"The good news is that promoted volume is down for the first time in four or five years" Colin Bebbington, Kellogg's
No wonder others are following suit with NPD aimed at giving kids a healthier start to the day. Halo Foods brand marketing manager Dharshini Rajaratnam says Sugar Puffs' double-digit value and volume falls are down to "promotional phasing" and insists NPD, above-the-line marketing and new promotional activity will help turn things around for the ailing brand.

"As well as a Honey Monster Live Tour and ongoing PR activity around the Honey Monster, our new multigrain cereal product, WOWs, will be released in August which we predict will see a return to growth for Honey Monster products," says Rajaratnam. "The products comply nutritionally (with the Ofcom rules) and they're in the process of getting Ofcom approval."

The Honey Monster isn't alone in trying to give kids a healthier start to the day. Bear, the brand best known for its pure-fruit Nibbles and Roll-Ups, recently launched an at-home cereal range, Alphabites. "We set out to create a solution that would enable parents to give kids a genuinely healthy start to the day that their kids would really want to eat. It delivers on taste and fun without compromise," says Giles Brook, founding partner of Bear.
Adult cereals

Innovation, combined with hefty investment in marketing, has played a key role in the revival of some adults' cereal brands over the past year too. Nowhere has the turnaround been more marked than with Kellogg's Crunchy Nut, which a year ago was suffering double-digit falls in value and volume but has since enjoyed growth of 9% in value and 14.3% in volume [IRI].

"A combination of great advertising and innovation has seen the brand absolutely fly this year," says Colin Bebbington, Kellogg's UK sales director, who adds that the core Crunchy Nut brand has driven significant growth thanks in part to its spoof alien invasion TV ads. Growth is also being driven by Crunchy Nut Granola, launched in December, and Bebbington hopes Crunchy Nut Chocolate, launched in June, will be equally successful.

Value growth in cereals has also been boosted by an easing of the fierce promotions that characterised recent years. "The good news at category level this year is that promoted volume is down, probably for the first time in four or five years," says Bebbington. "The escalation over a period of time was cannibalising sales within the category."
"On-the-go will continue to grow and Weetabix will continue to invest in breakfast biscuits" Sally Abbott, Weetabix
That's not to say Kellogg's isn't promoting - indeed, the average price of Crunchy Nut has fallen 4.6% over the past year [IRI], suggesting that offering shoppers savings is still important - but Bebbington insists that value-added promotions (such as Kellogg's 'grown-ups go free' deals with Merlin Entertainments) are vital. "Along with innovation and great brand building, this is the way we'll continue to reduce the amount of promotional participation in the category," he adds.

Nevertheless, as more and more consumers - kids and adults - skip breakfast, the overall breakfast cereals category is not in the best of health. While cereal is still the most popular breakfast food, its presence on the breakfast table has fallen 4% since 2009 [Kantar]. And the value of the cereals market may have climbed 3.1% in the past year, but that's chiefly a result of inflation (the average price of the 10 biggest cereals has climbed by the same figure). Volumes are down 1.6% [IRI].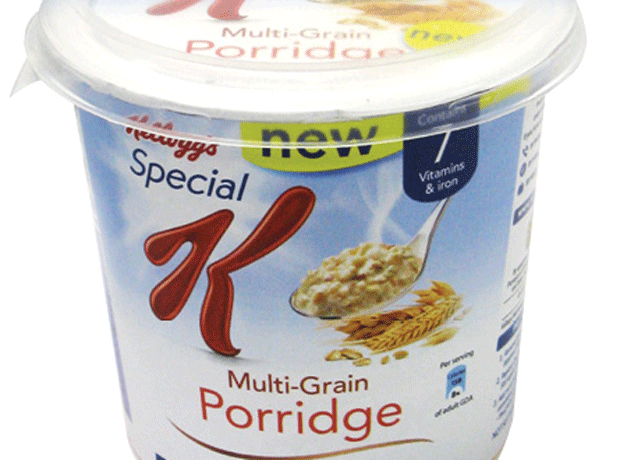 Inflation

Price rises have flattered value growth but weighed down volumes for many of the big cereal brands over the past year. Weetabix suffered a 4.9% decline in volumes as average prices climbed 8.9% and Cheerios' volumes fell 5.1% as average price surged 13.9%. The Top 10 brand that has struggled the most, however, is Kellogg's Special K, which has seen volumes fall 14.7% and value slump 12.8% [IRI]. But as its fairly modest price rise of 2.2% demonstrates, price hasn't been its big problem.

Sales of the cereal had been in long-term decline when Kellogg's began rolling out a reformulated Special K in April. Unfortunately, its first recipe change in 30 years backfired spectacularly when hundreds of consumers posted negative comments online about the cereal's new taste. Bebbington insists things are now going in the right direction. "Since June, sales of Special K have risen 6%," he says. "We're feeling very good about it."
" A healthy breakfast that doesn't fill you up is a waste of time as you are left hungry" Tom Mercer, MOMA!
There's another reason for cheer at Kellogg's in the breakfast on-the-go market. Special K bars are up 23.5% in value and 38.8% in volume, making the brand extension the third-biggest brand in the cereal bars (for breakfast or otherwise) category, worth £38.8m. Kellogg's Nutri-Grain is also on the up - with value growth of 15.8 on volumes up 24.7% [IRI 52 w/e 22 June].

The cereal bar and breakfast biscuits market is attracting growing attention from players that have until now focused on more traditional breakfast fare. "On-the-go will continue to grow and we will continue to invest in our Breakfast Biscuits," says Sally Abbott, global marketing director at Weetabix, which jumped into the market in January with its own line of breakfast biscuits.

As the market has become more crowded, promotional activity has become more important - in stark contrast to the cereals category. In the year to 23 June 2012, 57% of the top 10 cereal bar and breakfast biscuit brands' sales were on deal, with the average saving on offer standing at 31% [IRI]. In the past year, the volume sold on deal has risen to 62% and the average saving deepened to 36% as new products - such as McVitie's Breakfast Biscuits, which UB claims has racked up £6.2m in sales since its October 2012 launch - have entered the market.


Breakfast biscuits

And those who have promoted the hardest have grown the most. A whopping 79% of market-leader Belvita's sales have been generated by promotions over the past year with the average saving offered standing at 47%, for example [IRI 52 w/e 22 June]. This has helped drive 42.1% value growth for the brand on volumes up 62.1% . Weetabix-owned Alpen bars relied on deals for 73% of their sales. However, a much lower saving of 22% was on offer and Alpen suffered a 7.4% value decline on volumes down 8.2% in the cereal bars and breakfast biscuits market.

Not that Belvita is putting its success entirely down to the depth of its savings. "The healthy biscuit market has seen an increase in promotional activity over the last year and Belvita has promoted in line with the category," says Rahul Gursahani, senior brand manager for Belvita Breakfast. "Our promotions are a key driver of trial and penetration not simply because of pricing discounts, but also because of great in-store execution."

That means being in the right place in- store to make sure your product can be easily picked up by grab-and-go breakfasters. Of course, being in the right store is also essential. As Bebbington points out, if consumers are eating their breakfast in the car, on the train or even on foot, it makes sense for brands to target the appropriate outlets: "Travel represents the biggest opportunity - things like petrol forecourts."

But as with the core breakfast cereals market, innovation is still essential in breakfast biscuits, adds Belvita's Gursahani: "NPD represents 12% of our total sales, following the launches of the new Cranberry breakfast biscuits and Strawberry and Yogurt Duo Crunch Variants. We have an extensive NPD plan for 2014, including new food forms, flavours and formats."

So given the success of breakfast biscuits in winning over adults, should kids brands be doing more to tap the market?

Elite Healthy Foods certainly believes there is potential. In June, it launched an on-the-go range under its Yu! brand in the form of granola and yogurt pieces, which founder Philip O'Connor calls "an inexpensive alternative to a bowl of cereal". As in the adult breakfast market, he sees growing demand for on-the-go options. "Time-strapped parents are purchasing nutritious, on-the-go breakfast products that can be taken from home and eaten on the way to school or in the classroom," he says.

Others, perhaps wary of being seen to encourage a move away from sit-down breakfasts, are more cautious. Rajaratnam at Halo Foods recognises the market is growing but says there are no plans at present for NPD in this area. PepsiCo-owned Quaker says it is not looking to branch into the market and Kellogg's adopts a similar stance. "We don't have any specific plans," adds Kellogg's Bebbington. "That's not to say there isn't an opportunity in the future."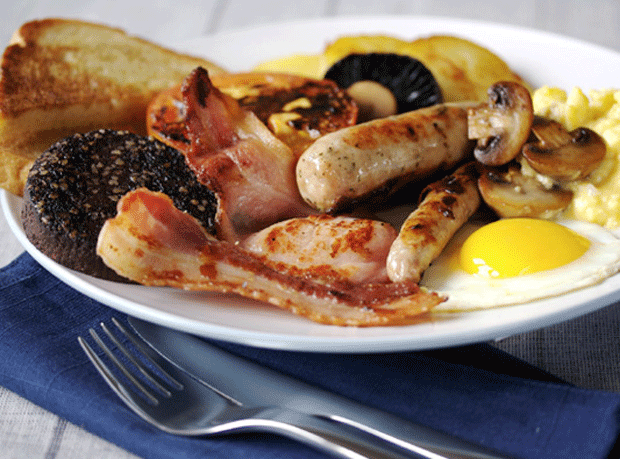 Consumption drivers

Another reason for their reluctance may be the changing priorities of consumers when it comes to breakfast. For adults, health is not as important as it was, while practical factors - such as how filling a food is - are becoming more important. Indeed, in the past year they have driven consumption on 38.7% of occasions, up from 38.2% the previous year.

"Health at breakfast has declined in recent years, with practical needs like 'filling' taking their place," confirms Kantar analyst Tom Roberts. "People are increasingly looking to fill up at the beginning of the day, a requirement that is seeing functionality begin to catch up enjoyment as the key decision driver behind breakfast consumption."

Despite Belvita's claim that its products are "clinically proven to slowly release carbohydrates", breakfast biscuits still suffer from the perception that they will not keep you feeling full for as long as, say, a bowl of Weetabix, which also claims to provide slow-release energy.
" We are looking at price promotions as just one of the levers, rather than the lever" Patrick Kalotis, PepsiCo
One breakfast food undoubtedly benefiting from this growing demand for a more filling breakfast is porridge. "A healthy breakfast that doesn't fill you up is a waste of time as you are left hungry and grabbing invariably unhealthy snacks mid-morning," says Tom Mercer, founder of MOMA!, who claims sales of its porridge pots and bircher muesli are up 40% year-on-year.

Instant porridge brand Quaker's Oat So Simple has also had a good year, with value up 22.4% on volumes up 20.3%. [IRI]. It is because we've broken down the convenience barrier and we've been very consistent on that message," says Patrick Kalotis, group marketing director for Quaker and Tropicana at brand owner PepsiCo, pointing to the growth in porridge pots, which allow consumers to enjoy their oats on the go. "Our flavour range is what's really bringing in more consumers. Golden Syrup is now our number-one performer in Oat So Simple sachets."

Promotions have been important to this growth, of course, but as ever they do not tell the whole story. "Innovation is probably our number-one driver of success," insists Kalotis, pointing to Oat So Simple's entry into the breakfast biscuits market in January and the June launch of the Heaps of Fruit range of porridge pots and sachets. "Given the growth that we have got, we're looking at price promotions as just one of the levers, rather than the lever."

PepsiCo may need to pull that promotional lever more often following this month's launch of Special K Porridge pots from Kellogg's. Bebbington promises a "colossal campaign" of television advertising, sampling, couponing and digital activity that will run until the end of 2013 in support of the new launch and the rest of the brand's variants and clearly has high hopes for tapping the hot breakfasts market. It's also noteworthy that Kellogg's has taken the step just months after Oat So Simple usurped Special K's place as Britain's second-bestselling cereal brand [IRI].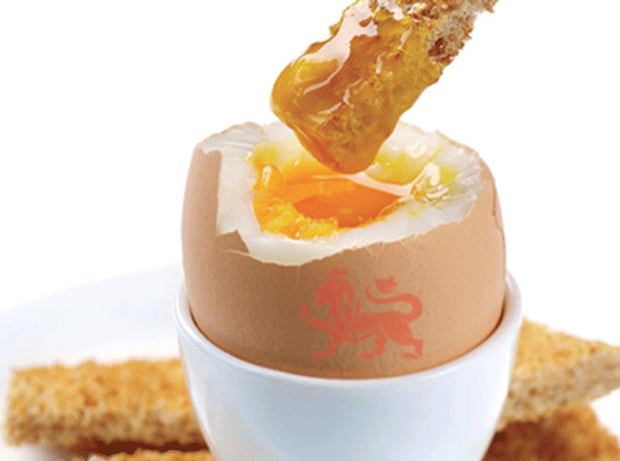 Toast

Despite the increase in people skipping breakfast at home, hot breakfast consumption continues to surge ahead. Toast, for example, remains the second most popular breakfast choice for Brits, and has increased its share of breakfast occasions by 0.9% over the past year. "We know that nine out of 10 slices of Vogel's are eaten toasted," says Simon Staddon, marketing director at brand owner Nicholas & Harris, which claims that sales of the seeded bread brand are up 13.8% year-on-year.

Toast's appeal lies partly in the speed and ease of its preparation, according to Martin Baptie, category controller for Warburtons. "Seventy seven per cent of breakfasts are consumed in less than 10 minutes and the occasion remains largely a one-component meal, highlighting the need for products such as toast," says Baptie.

The general affordability of bread has also played a key role in keeping toast on our breakfast menus. As well as standard price promotions, Warburtons has recently introduced price-marked pack activity across its crumpets and Half & Half loaves in the convenience channel, for instance. "We are committed to using promotions responsibly in order to protect category value," adds Baptie.

A good egg

Another affordable breakfast food that's going great guns is the humble egg. Its share of breakfast occasions has jumped 6.1% in the past year to make it the country's fourth most popular breakfast food after cereal, toast and hot cereals such as porridge [Kantar].

"There are a number of factors thought to be driving growth," says Andrew Joret, British Egg Industry Council Chairman. "eggs are great value, a rich source of high-quality protein, vitamins and minerals and consumers are increasingly recognising their health benefits."
" Scientific evidence has proven that eggs are a healthy and filling breakfast choice" Steve Horton, Happy Egg Co
People are also recognising that eggs can leave you feeling fuller for longer, says Steve Horton, marketing director of the Happy Egg Company. "Recent scientific evidence has proven the role that eggs play as a healthy and filling breakfast choice, which helps to cut out unhealthy snacking throughout the day," he adds.

The industry is hoping to capitalise on eggs' recent good press with this year's British Egg Week campaign, which runs from 30 September to 6 October. "The classic advertising slogan, 'Go to work on an egg', will be given a modern day makeover," says Joret. The week of marketing activity will also help spread the word to young people with a nationwide tour of schools in conjunction with the Kids' Cookery School charity.

Whether the industry can convince the children of today to go to school on an egg remains to be seen. With growing competition from on-the-go breakfast brands and all of our lives getting increasingly hectic, everyone will have their work cut out if they are going to convince kids - and their parents - to choose breakfast over bed in the future.
Focus on Breakfast: Bed or breakfast?
1

Currently reading

Focus on Breakfast: Bed or breakfast?

2

3

4

5

6

7