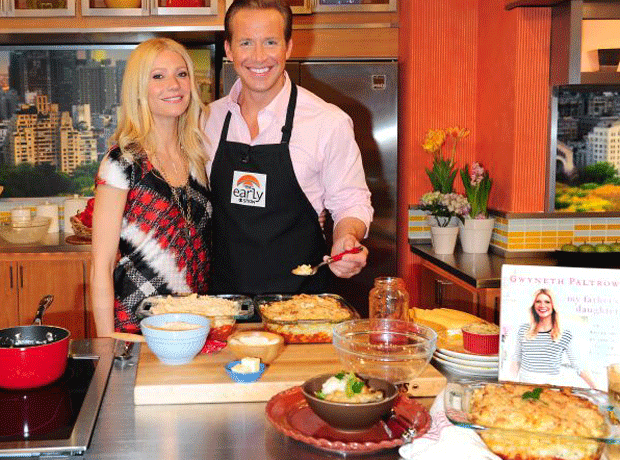 Free-from has hit the big time. As value sales soar for the third year running, the big boys have entered the fray, while the category takes a more centre stage role in supermarkets as they recognise its increasing consumer pulling power.

US health food giant Boulder Brands is the latest supplier to want in, launching 50 gluten-free and dairy-free products in the UK under its Udi brand this summer, following Heinz's launch of a gluten-free pasta range in February. And Warburtons is stealing the spotlight in the 'normal' bread aisle with an increasing array of free-from formats in its rebranded Newburn Bakehouse range.

With newcomers large and small setting their sights on previously untapped categories from desserts to baby formula, and celebrities including Gwyneth Paltrow publicly advocating a gluten-free diet, how much potential for further growth does the market hold, how can it be sustained, and what are established players doing to compete?

" Promo activity has been more apparent and there has been incredible media attention" Alex Murphy, BFree
In 2011 it seemed the £240m free-from market couldn't get any bigger: with value sales up 15.5% [Kantar Worldpanel 52 w/e 15 April 2012] following similar gains the previous two years, sceptics claimed the category was "faddish" and "didn't have legs". They were wrong: value sales accelerated further, up 24.8%, to be valued at £297.5m [Kantar Worldpanel 52 w/e 14 April 2013]. "Key retailers are now placing free-from in front of store and within key impulse locations," says Marina Love, marketing manager at Natural Balance Foods, whose brands include Nakd and Trek bars and snacks. "This has given products within the category greater visibility and made them more accessible."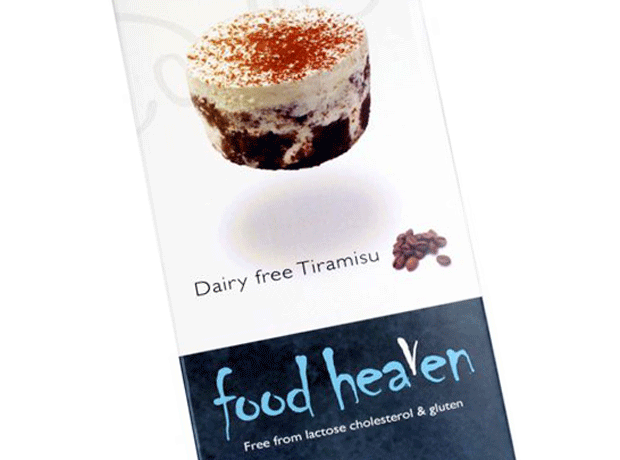 And it is the average consumer the brands are targeting. "As well as becoming increasingly competitive with the introduction of big mainstream brands, the level of new consumers is on the increase," says Alex Murphy, marketing manager at free-from bakery brand BFree. "Promotional activity has been more apparent than ever this year, encouraging frequency of purchase, and there has been incredible media attention for the category."

There has also been a reduction in the number of gluten-free prescriptions written by local health authorities, transferring sales directly to the retail sector. "As an increasing number of clinical commissioning groups continue to restrict prescriptions there has been a 4% year-on-year decline in the gluten-free prescription market," says Bob Trice, MD at gluten-free food brand Dr Schar.
" There is growth in consumers who choose to go free-from rather than those who have to" Ann Perkins, Perkier Foods
Dairy has overtaken bakery as the category's biggest sector with a 21.6% value share of the market, up 27.1% compared with bakery's 21.3% market share, up 15.2% [Kantar]. "Non-dairy alternatives to milk are no longer considered just for those with allergies and intolerances, they are becoming a healthy choice for all," says John Allaway, Alpro UK commercial director, which claims to have brought 600,000 new households to free-from dairy in the last 12 months thanks to the introduction of a range of nut plant-based alternatives to milk in January 2012.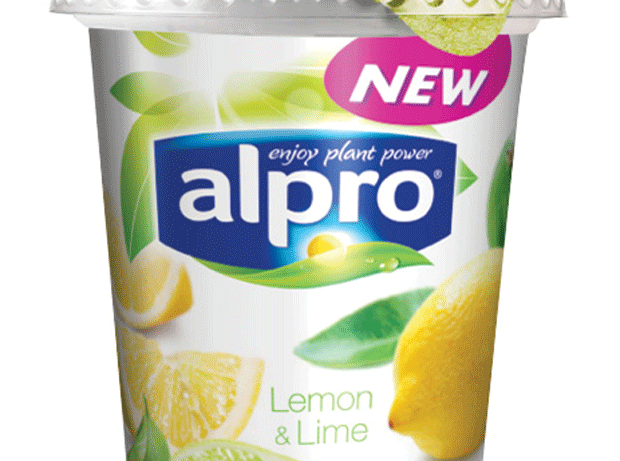 The launch was supported by the brand's Deskfast campaign, in which consumers were encouraged to upload pictures of their healthy Alpro breakfasts on Twitter and the brand's website. "This resulted in a 200% increase in followers on Twitter and although the campaign is over we are continuing to see new fans upload pictures of their healthy Alpro breakfasts," says Allaway.

The brand introduced a mild soya-based alternative to milk last month [June] and will add two flavoured soya plant-based big pot alternatives to yoghurt to its existing range in August.

Australian cow's milk brand a2 milk is also eyeing the category with increasing interest after launching in the UK in 2012. The company, whose milk is free from the A1 milk protein, launched a range of yoghurt, long-life milk and infant formula in Australia in 2012 and is bringing the range to the UK 'in the near future.'

As free-from goes mainstream "the demand for great quality and delicious-tasting free-from food is rising fast. They will not settle for poor quality," says Ann Perkins, founder and director of gluten and wheat-free food brand Perkier Foods.

Warburtons, which rebranded its free-from range to Newburn Bakehouse in January 2013, says value sales are up 91.9% year-on-year. "Product quality improvements are helping drive growth, increasing appeal to both current consumers and bringing new 'lifestylers' into the market," says Chris Hook, business director at Newburn Bakehouse. And first mover Genius underwent a brand refresh in 2012, which included a controversial new recipe 'everyday' bread aimed at all consumers.
" The free-from bread category is looking increasingly like the normal bread sector" Hamish Renton
The past year's growth of gluten-free bread actually represents a slowdown on the previous year, but bread is "the power category for free-from", according to food marketing consultant Hamish Renton, who was behind the launch of Tesco's own-label free-from range in 2004. "Free-from bread looks increasingly like the normal bread sector - we have brands like Warburtons and Genius slugging it out for the crown. More players like Udi are moving in, which will shake up bread, and the ensuing bun fight will create growth and bring new people to the category."

Smaller players should not be discounted. Irish start-up bakery brand BFree, launched in 2012, is working with retailers to move away from medicinal-style messaging to a more 'consumer-friendly' look and feel and has won nationwide listings in Asda and Ocado from this month for its multigrain wrap.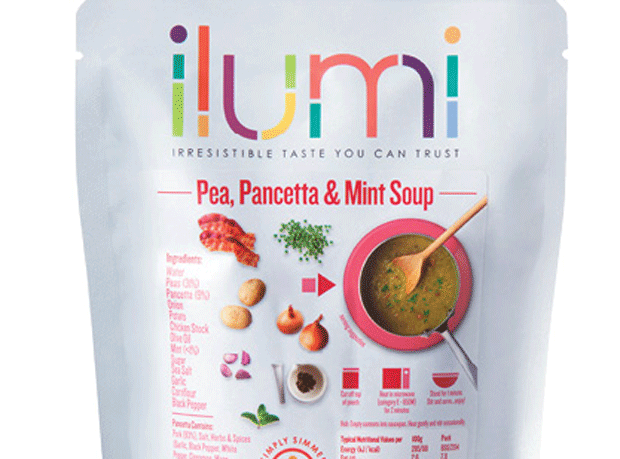 Home cooking

With value sales up 10.7% [Kantar], the home cooking subcategory is another important territory, and Heinz is targeting it with its six-strong range of Deliciously Gluten Free pasta - made from corn, potato and lupin flour - and pasta sauces.

Meanwhile America's leading free-from brand Amy's Kitchen, launched a series of new ready meals in 2012, and has won new listings in Tesco, Asda, Sainsbury's and Booths in 2013. The brand will launch a pizza, burger and lasagne later this year.

The entrance of big brands to the market has been met with a cautious welcome by the folk at Goody Good Stuff, a range of all-natural gelatine-free sweets. "There will be greater choice for the consumer. However, smaller brands may struggle to compete," says MD Melissa Burton.

Other smallcos are unfazed. "The category was started by, and will continue to include, niche and own label in a way other categories do not," says Neville Finlay, founder of Freedom Confectionery, which is "in talks" with retailers about own-label supply. "They have the trust of established free-from consumer as they were there at the start."

Own label outgrew branded sales of free-from products, with value share up 36.3% to 23.7% in 2012, compared with brands whose value share is up 21.6% to 76.3%[Kantar]. "Own label is a genuine force for good in free-from's evolution," says Ian Hills, head of marketing at gluten and wheat-free cereal player Nature's Path. "It provides extra momentum and choice while enhancing accessibility."

Ingredients importer, packer and distributor EHL also reports a surge in demand for free-from spices, including its sesame-free Italian seasoning, and allergen-free curry powder, up 30% and 35% respectively year-on-year. "While free-from as a popular fad or celebrity craze may fade, the number of consumers looking for free-from products for health purposes is likely to remain," says sales director Tasneem Backhouse.

In April, free-from snack brand Natural Balance launched new gluten-, wheat- and dairy-free Nakd Protein Crunch bars, and relaunched its Trek Protein flapjacks with gluten-free oats. It claims sales have grown by 57% in the last year thanks partly to new listings in the forecourt sector with BP in March and Shell in April, but it also credits a 'word of mouth' poster campaign for the Nakd brand, originally launched last September.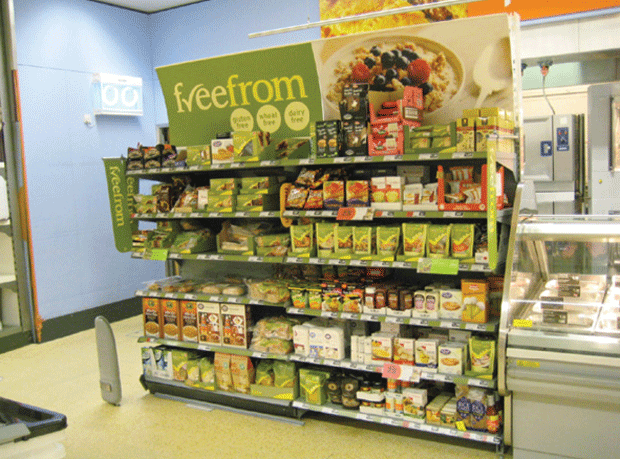 Retail divide

But while some retailers are enjoying huge success in free-from - M&S, Aldi and Tesco increased sales by 80%, 64% and 35.8% respectively - Asda and The Co-op in particular are behind the curve, growing sales by 5.7% and 8.8% respectively [Kantar].

"There's a real divide between those who have embraced free-from and those who are still learning about it," says Goody Good Stuff's Burton. "There's still a huge opportunity for free-from brands to grow, particularly with retailers that are getting to grips with the products and the way in which consumers would like to see them marketed."

On-the-go formats could be key to unlocking growth in 2013. "Dietary and allergy needs are by their very nature, inconvenient, so the need for hassle-free foods is of even greater importance," says Frances Pirie, research director at consumer market research agency MMR Research Worldwide.

The task facing free-from players now is to keep their audience demanding an encore. "The challenge remains to get the rate of sale on these products to a level where retailers enjoy sufficient return on investment to continue to list them," says Helena Jevons, head of marketing at pasta brand Dell'Ugo, which now offers fresh gluten-free pasta.

"Brands must communicate NPD effectively and quickly to the right markets to avoid delists."