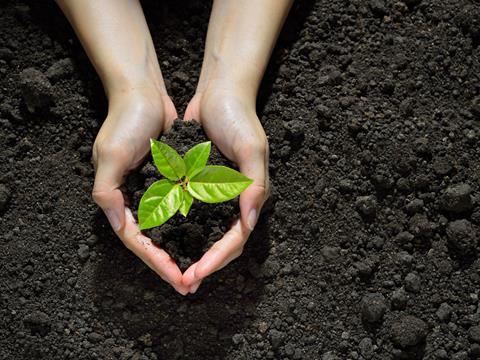 During the last week of May we were very proud to host the world's first Summit on Global Food Integrity. Well over 600 delegates from 47 countries descended on a sun-soaked Belfast to discuss, debate and sometimes argue about the future direction of travel for our global food system. I was delighted to see so many representatives from the UK food industry participating in the event. We had a sumptuous lineup of plenary and keynote speakers from around the globe. John Bell, director of the BioEconomy within the European Commission, gave an amazing opening lecture talking about the €10bn that will be made available to transform the European food system. Will Britain be a participant or merely a spectator in this monumental opportunity?
On a much wider front, speakers from the United Nations (Renata Clarke) and the World Wildlife Fund (Duncan Williamson) gave us insights, many of them deeply worrying, about the complexity of our food system and how we really need to rethink things. Hands up, how many of us knew that 96% of all mammals left in the world are farmed animals and the remaining 4% of wildlife are getting squeezed into smaller and smaller areas of forest?
The destruction of our planet, our biodiversity and ultimately our food system is going on all around us, yet it seems to be simply more of the same. We cover our eyes, ears and mouths like the three wise monkeys in terms of standing up for what really needs to be done. At the summit we had some teachers and their pupils present to join in the discussions. Perhaps among these children we will have a future leader to replace those who currently are not doing what needs to be done.
Have I cheered you all up? Perhaps after hearing about another keynote you'll be ready to reach for the happy pills. Amy Kircher, a gifted speaker, who heads up Food Defense in the US, told us of the threats to national food systems due to those who wish to cause many citizens harm. To me it seems that food terrorism is such a difficult issue to tackle that basically we turn a blind eye to it.
OK, one final fact to get you thinking. By 2050 it is estimated that more people on the planet will die from antimicrobial resistance than cancer. This is a multifactorial and devastating problem and a ticking time bomb. Only when the very separate worlds of food production and human health stop blaming each other for the problem and start to work collectively will that gruesome prediction change for the better.
I feel a bit like I'm delivering a message from the four horsemen of the Apocalypse who symbolise the evils to come at the end of the world. But I really do think, after a week listening and talking to many hundreds of global citizens and opinion leaders, that unless we all get very serious and start talking about how to build a food system based on the principles of integrity that we are jeopardising the wellbeing of future generations.
Professor Chris Elliott is director of the Institute of Global Food Security at Queen's University, Belfast