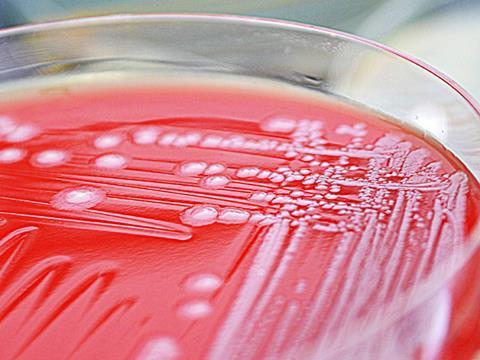 Campaigners have called for an outright ban on the use of critically important antibiotics in poultry production after new FSA research found "high levels" of antibiotic-resistant campylobacter in supermarket chicken.

The report - A Microbiological Survey of Campylobacter Contamination in Fresh Whole UK Produced Chilled Chickens at Retail Sale (2014-15) - drew on a subset of 548 campylobacter isolates from the FSA's regular testing of chicken for the bug.

Of the 548 samples of chicken with campylobacter, some 48% of samples with the campylobacter jejuni bacteria were found to contain resistance to critically important fluoroquinolone antibiotic ciprofloxacin, with 54% of samples with the campylobacter coli strain affected.

The data suggested that the proportion of ciprofloxacin-resistant campylobacter jejuni and campylobacter coli strains had "increased significantly" since a previous round of testing in 2007-08, the FSA said.
However, the proportion of erythromycin-resistant campylobacter coli appeared to be unchanged and may be decreasing in campylobacter jejuni, it added, while there was no significant change in the level of resistance found to aminoglycosides, chloramphenicol or tetracycline in comparison with findings from the 2007-08 survey.

The survey provided evidence that antimicrobial-resistant campylobacter isolates were "found on whole fresh chickens sold at retail in the UK", the FSA acknowledged.
Safe handling of chicken
"It is therefore important to handle chicken hygienically and cook thoroughly to reduce the risk to public health," it added, while stressing the risk of acquiring AMR-related infections through the handling and consumption of contaminated meat was "very low, provided that good hygiene and cooking practices are followed".

But in response, the Alliance to Save Our Antibiotics group warned the increase in resistance to ciprofloxacin was particularly concerning, and called for a ban on their use.

"The Alliance has long campaigned for a total ban on the use of fluoroquinolones in poultry, and in late 2016 the British Poultry Council finally agreed to voluntarily stop using them in chickens, though it said it was still using them in turkeys," it said in a statement.

"This was welcome progress. Unfortunately, the government's regulator, the Veterinary Medicines Directorate, still refuses to implement a legal ban despite clear scientific evidence that use of the antibiotics in poultry has an impact on human health," it added.

"It is scandalous that the Veterinary Medicines Directorate still allows for poultry to be mass-medicated with fluoroquinolone antibiotics," added Alliance's scientific adviser Cóilín Nunan.

"Twenty years ago, a House of Lords report said this should be stopped, and even the US banned the practice over 10 years ago because of the strength of the scientific evidence. So why are British and European authorities still refusing to take action?"

A spokesman for the VMD's parent organisation Defra declined to comment on imposing a full ban on the use of ciproflaxin, but said tackling resistance to antibiotics was a "priority" for the government, adding "we are making excellent progress" with statistics released in October showing a 27% drop in the use of antibiotics in food-producing animals since 2014.
Meanwhile, BPC CEO Richard Griffiths stressed British poultry meat producers had "set an example" for other sectors both in the UK and around the world to follow through sustainable use of antibiotics, with the sector using just 0.0008 tonnes of fluoroquinolones in chicken production in 2016, compared to 0.3721 tonnes in 2014.
"British poultry farmers have stopped routine use of antibiotics and have achieved a 71% reduction in total antibiotic use in the last four years, while production increased by 11% to nearly a billion birds a year."