The most recent Efra hearing on food supply networks would have made for uncomfortable listening for the Food Standards Agency. Asked about its efforts to set up a food crime unit - as recommended in Professor Chris Elliot's post-Horsegate review - former Met Police officer and Elliott adviser Gary Copson did not mince his words.
"What the FSA has recognised in recent weeks is that they currently do not have the skills and expertise to set up a food crime unit as envisaged," he told the committee. "They are now determined that they will, over a number of months, go out to improve that skill and expertise."
It's a worrying assessment given the government committed to having the crime unit up and running by the end of the year. So, as the FSA this week made headlines with its plans to target wine fraudsters, just how much progress has it made in getting its crime-fighting capabilities up to scratch?
Copson is certainly not the only one to voice concern - there are plenty of industry rumblings about the timetable for the unit's creation slipping. The key issue, they claim, is the FSA's ability to recruit the right people for the food crime unit.
"The FSA is under immense political pressure to establish this unit as quickly as possible," says one source. "They've done some internal restructuring, but they need people with very specific experience and it's not easy to recruit into the public sector at the moment."
However, the agency itself is unequivocal - there are no delays. "The food crime unit is being established, and we are on track for it to be operational by the end of 2014," says a spokeswoman.
Head of intelligence
Indeed, it has made a key appointment within just the past couple of weeks, recruiting a head of intelligence. The FSA is keeping tight-lipped on the appointment - "we're not providing details on her background" - but the new addition to its team is understood to be a former police analyst.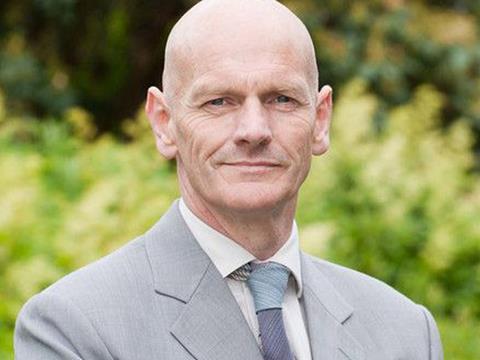 The agency is also looking to recruit four regional intelligence officers, but is not giving any update on its efforts so far. However, finding candidates with the right experience is "easier said than done," says one source close to the process. "They are actively seeking to add one or two former senior police officers to the team, but it's not proving easy."
Once the additional investigators have been recruited, they will work alongside the existing FSA staff that make up the £2m food crime unit, which is being headed up by FSA head of consumer protection Will Creswell. These will include 19 existing investigators dealing with food fraud and six legal investigators, also already working within the FSA, says the spokeswoman. "They will form the core of the food crime unit, harnessing our existing expertise in intelligence handling, our understanding of the food chain and our criminal law investigation capability."
Investigation priorities
As for when the unit will announce its first investigation it remains to be seen. Although the focus was on wine fraud this week, "we haven't announced the food crime unit's first investigation," the spokeswoman stresses. In fact, counterfeit and illicit alcohol is one of five priority areas for the unit - alongside company identity theft; livestock theft and illegal slaughter; mislabelling and deliberate meat and fish substitution; and the sale and supply of food destined for animal feed.
The unit is understood to have several major investigations in those areas ongoing already, but there are nevertheless grumbles about the unit's ability to respond to tip-offs from the industry quickly enough. "The impression seems to be they are unlikely to do anything about such information for the next six to 12 months," says one source.
Another source, from the meat industry, worries about a lack of communication. "The FSA is strange," he says. "It talks a lot about liaison and working with industry, sharing info etc, but actually I have had no communication from them at all. I'm not sure they have the resources to do this job properly."
Given how important intelligence-sharing will be to its work, the new food crime unit will need to challenge such impressions - be they fair or unfair - as a matter of priority - once it's up and running.