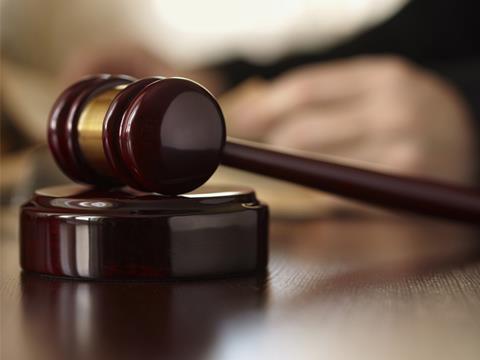 Large companies found guilty of food safety offences could face fines of up to £3m under new guidelines for courts.

The Sentencing Council today (3 November) published England and Wales' first sentencing guidelines covering corporate manslaughter, health & safety and food safety and hygiene offences.
The guidelines cover the most common food safey and hygiene offences including placing unsafe food on the market, inadequate traceability, food recalls and withdrawals, failure to adopt systems based on HACCP principles and misleading consumers through labelling, advertising and presentation of food.
In order to ensure sentencing is proportionate to the seriousness of the crime, the guidelines set out sentencing ranges that take into account the harm caused, the culpability of the offender and, where relevant, the turnover of the company.
They also covers health and safety offences, which carry a maxium fine of £10m, and corporate manslaughter, with a maximum fine of £20m.
The council warned some offenders would receive higher penalties under the new guidelines, particularly large organisations that have committed a serious offence, such as "deliberately breaking the law and creating a high risk of death or serious injury".

However, it said it did not anticipate there would be higher fines across the board, or "significantly higher" fines than currently imposed in the majority of cases.

"These guidelines will introduce a consistent approach to sentencing, ensuring fair and proportionate sentences for those who cause death or injury to their employees and the public or put them at risk. These offences can have very serious consequences and it is important that sentences reflect these," said Sentencing Council member Michael Caplan QC.
Sentencing consistency
The Food Standards Agency welcomed the guidelines, which will come into force on 1 February 2016.

"They will ensure that there is consistency in sentencing for food safety and food hygiene offences across the country," said Rod Ainsworth, director of regulatory and legal strategy at the FSA. "They will also ensure that offenders are sentenced fairly and proportionately in the interests of consumers."
David Young, partner and head of the food and drink group at Eversheds, said the guidelines could make it tougher for food businesses found guilty of an offence to appeal for a reduced sentence.
"A key change in the guidelines is to the list of mitigating features which now excludes any evidence that the business or individual has effective food safety and hygiene procedures in place or evidence of any steps taken to remedy the problem," he said.
"Therefore where a business may have fallen just short of establishing a due diligence defence; evidence of its systems and procedures will no longer be considered a mitigating feature."