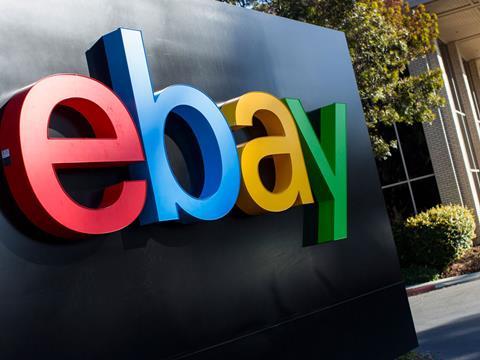 Online marketplace eBay has said it will review the information it gives to food businesses using its platform following food safety concerns revealed by The Grocer.

The platform has said it will discuss with the FSA the possibility of adding information to its food policy about the requirement for sellers to register as a food business prior to selling products online.

The move comes after The Grocer revealed environmental health officers are warning that food traded via online marketplaces represents a serious risk to public health.
Curries, pastries, bakery and confectionery are among goods being sold by small operators direct from their homes, many of which may not be properly registered, it's understood. That leaves them under the radar of authorities and the inspections they conduct into food businesses to ensure they're complying with food hygiene and labelling laws.
"The inspection regime operated by local authorities ensures that food is safe, hygienic and properly labelled and by doing so protects public health," said Julie Barratt, a barrister and environmental health specialist. "Those food producers who operate below the radar undermine food hygiene, safety and integrity."

Food law requires any business or individual who is selling food for profit on a continuous basis to register as a food business operator. Many online sellers, however, are either unaware of the need to register or are actively choosing not to, experts believe.

"There are lots of people that are not acknowledging they are a food business," said Hazel Gowland from the campaign group Allergy Action. "With local authority resources tight, the risk is it takes something serious to happen until everybody pays attention."