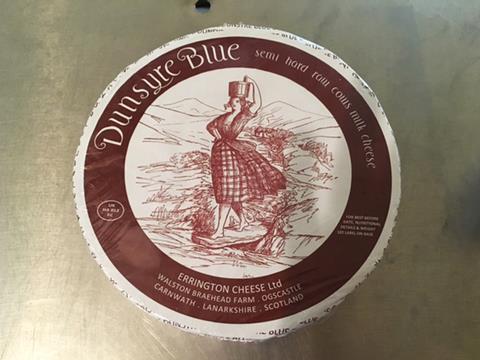 The Scottish cheesemaker implicated in an outbreak of e.coli last year has been forced to recall one of its blue cheese products over fears it contained listeria.

Lanark-based cheesemaker Errington announced a recall of Dunsyre Blue cheese yesterday, warning customers not to consume the product as listeria monocytogenes had been detected in a sample from batch J9.

If consumed, listeria can cause moderate to severe symptoms ranging from pains, chills, sickness and diarrhoea to serious complications such as meningitis. The FSA has advised shoppers to return the affected batch to retailers, where a full refund will be offered.

Errington insisted the recall was "precautionary" and apologised to shoppers for the inconvenience. It declined to comment further when approached by The Grocer.

The news marks the latest in a long series of woes for the cheesemaker, which became the subject of intense scrutiny when Dunsyre Blue was implicated in an outbreak of e.coli in Scotland from July to mid-September 2016, in which a three-year-old girl died.

The company has spent the past year battling attempts by authorities to stop production of its raw cheeses, which it has consistently insisted are safe to eat.

No criminal proceedings were brought against Errington following the e.coli outbreak, although the Crown Office said a decision on whether or not to hold a Fatal Accident Inquiry was still "under careful consideration".

Errington owner Humphrey Errington told Scottish newspaper The Daily Record in October he had spent around £800k in the battle to clear his name.

The company resumed production of Dunsyre Blue in September 2017, after making the "difficult decision" to pasteurise it. "We hope this is only a short to medium term measure whilst we wait for resolution of the ongoing legal issue," it said in a statement on its website.

Two months later, Dunsyre Blue won a silver award at the World Cheese Awards 2017, while its Lanark White won a silver award and Corra Linn won a bronze.