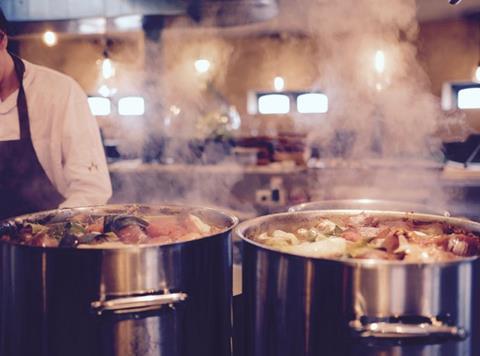 Meat supplier Fairfax Meadow is voluntarily withdrawing some of its meat products from foodservice customers after unannounced inspections by the Food Standards Agency revealed concerns about use-by labelling.
The FSA announced the withdrawal on Sunday evening. A list of the affected products was not available immediately, but Fairfax Meadow described them as "certain batches of meat products with pack codes from 29 to 37", while the FSA said the products had been supplied to "customers in the catering trade".
The FSA said its inspections, which took place on Thursday (8 February), had highlighted "concerns about the procedures and processes the company had been using to apply use-by dates on some of its products".
It added its review of Fairfax Meadow was ongoing "but the company has acted properly and proportionately in swiftly withdrawing potentially affected products from the market".
The FSA said: "Fairfax Meadow responded immediately to our concerns and are now changing their procedures. We are satisfied with the changes that are being made and at present we are not anticipating the need for enforcement action.
"Public health remains our top priority and at no stage has there been any indication that people have become ill from eating meat supplied by Fairfax Meadow. We, along with local authorities, are continuing to assess the situation and we are working with the business to oversee their product withdrawal."
Fairfax Meadow response
Fairfax Meadow managing director Penny Tomlinson said the company had a "relentless focus on safety, hygiene and quality".
The withdrawal was voluntary, Tomlinson stressed in a statement on the Fairfax Meadow website, and "reflects our desire to ensure our practices remain industry-leading and follows a dialogue with the FSA. It is being undertaken as a precautionary measure and has been promptly implemented."
Tomlinson added: "Fairfax Meadow continues to operate as normal during this withdrawal period and no other products or deliveries are affected."
The Fairfax Meadow withdrawal comes as the FSA is stepping up unannounced inspections of meat suppliers, following high-profile scandals involving 2 Sisters last year and Russell Hume in January.
Last week, unannounced inspections at DB Foods led to a recall of meat products by online retailer Muscle Food, also over concerns involving use-by dates.
It is understood the FSA is looking to step up inspections of meat suppliers to the foodservice industry in particular.