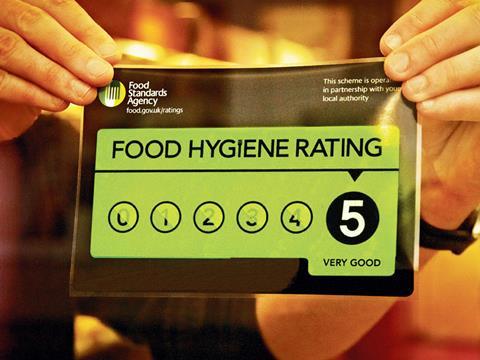 More than a fifth (22%) of local authorities in England have less than one full-time staff member dedicated to food standards, a review by the Food Standards Agency has found.
The FSA warned the number of food standards workers per authority was lower on average in England than in Wales or Northern Ireland, leading to inconsistency in monitoring compliance in areas like food hygiene. The agency voiced concerns that resources were overstretched leading to a "lack of resilience/capacity in the food standards regulatory system".
The FSA sent out a survey to 167 local authorities in England, Wales and Northern Ireland, of which 104 responded, as part of a review into food standards work across its jurisdiction.
Authorities in England and Wales were struggling to fulfil obligations under the Food Law Code of Practice despite targeting their efforts at the highest risk establishments, it found.
It came after the agency had "growing concerns that the delivery of food standards is not working as well as it should be" said chairman Heather Hancock.
"This survey provides evidence of the scale and nature of the problems, evidence on which we can design and deliver a better way to protect consumers in the future."
Damning results found local authorities' actions on food standards was hampered by "inadequate" resources and "out of date and inflexible" approaches to regulation.
The survey followed a 50% fall in Trading Standards spending over the past seven years and the loss of almost 50 qualified food standards officers in just one year between 2016 and 2017. A lack of guaranteed funds for food standards enforcement at local authority level could result in further exoduses, the FSA warned.
Its survey also found 61% of local authorities had difficulty recruiting and retaining qualified officers, and food standards legislation in England and Wales was increasingly being enforced by environmental health practitioners. The FSA criticised a dearth of information around their levels of relevant training.
"While the position varies across England, Wales and Northern Ireland, it clearly demands action and we can't just patch this up," said Hancock.
"It needs a fundamental look at how we provide better protection for consumers in the future, with flexibility to respond to rapidly changing circumstances, and targeting risks wherever they arise."