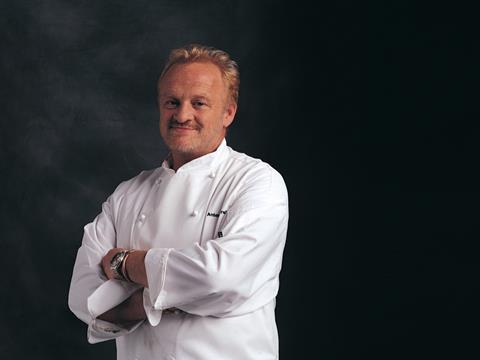 Some condemn it as a bureaucratic nightmare that will stifle chefs' creativity. Others welcome it, as it will make eating out safer for the growing number of people who suffer from food allergies.

Like it or loathe it, the EU's Food Information to Consumers Regulation comes into force on 13 December.

After this date, all eating-out establishments must be able to inform their customers whether any of the 14 major allergens are contained in their foods.

It's a move that will cause "an explosion" in the free-from food market, according to Michelle Berriedale-Johnson, founder of the Free From Food Awards and the Free From Eating Out Awards. In fact, she believes supplying foodservice operators will be the biggest area of growth in free-from foods.

"It's a massive opportunity for suppliers to foodservice. Many chefs don't know much about free-from food, so they will need educating and they will need products supplied to them."

Her view is shared by the awards' patron, Antony Worrall Thompson. "The success of retail free-from food products illustrates how important free-from options are," he says.

Free-from food brand Dr Schär concurs. "Research suggests operators are missing out on £100m per year by not catering for gluten-free customers," says its UK retail brand manager, Alicia White, citing Coeliac UK's data.

Dr Schär has been working with Bidvest 3663 to develop a comprehensive gluten-free range. This has involved redesigning product labels to highlight allergens in bold font so catering staff can see to which ingredients they need to alert customers. Dr Schär has also produced a gluten-free product range for Bidvest 3663, which has been so successful it has been extended twice since launch.

The potential for cross-contamination is huge in restaurants, but Berriedale-Johnson sees this as an opportunity rather than a threat. "In a small busy kitchen, it's really difficult to avoid foods coming into contact with each other," she says. "This provides a huge opportunity for suppliers that can provide free-from food in single portions in attractive wrapped packaging that can stay wrapped."

Supplying free-from food to vending machines also has "huge potential" for growth, she adds.