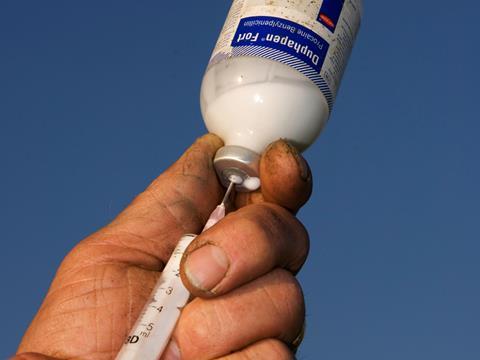 "Significant" evidence and knowledge gaps are present in the FSA's understanding of the links between food and antimicrobial resistance, the regulator has admitted.

As the topic hit headlines again this week, with all 193 UN member states committing to a landmark declaration to combat the proliferation of drug-resistant infections, a new scientific paper published by the FSA yesterday (21 September) said it was not yet clear what contribution food made to the overall problem of antimicrobial resistance (AMR).

Although there was evidence of the presence of AMR bacteria in retail foods, full data was not yet available on the role food played in the issue, which has been described as a "fundamental threat" to global health and safety by UN secretary general Ban Ki-moon.

"Significant evidence gaps include the contribution of different foods of both animal and non-animal origin; different types of antimicrobials; people who handle food in processing and catering settings; and the importance of AMR microbes in foods imported into the UK," said FSA chief scientific adviser Guy Poppy.

Further data was needed on the prevalence, levels, and movement of resistant non-pathogenic microbes and genes throughout the food supply chain, he added, with most research into the links between AMR and food to date focusing on pathogens.

"There are a number of complicating factors that make controlling AMR in the food supply chain particularly challenging," Poppy added. But one way of doing this was in controlling the use of antibiotics in food animals and humans, while the risk to public health from AMR microbes in food could also be mitigated by good hygiene practices, he said.

The FSA hoped to close the knowledge gap to a degree with the publication of a major new report carried out by the Royal Veterinary College, which will be published this autumn, the paper added.

"The review will provide a comprehensive description of the current state of knowledge with regard to the type of AMR bacteria that consumers could be exposed to," and would likely guide further research by the FSA and others, it suggested.

"The role that food plays in the problem of AMR is of concern," Poppy said. "While the problem cannot be eliminated, its development can be slowed. We need a holistic approach throughout the food supply chain, and to understand how a whole range of practices, such as how we care for farm animals, handle food or irrigate crops, might affect the spread of antimicrobial resistance to our food, and ultimately to us."

It comes as the UN general assembly agreed this week to a landmark commitment to tackle AMR. All 193 signatories to the agreement now have two years to report back to the UN General Assembly with an action plan in a similar vein to global commitments to reduce carbon emissions.

The UK government has already committed to a reduction in antibiotic use in livestock and fish of almost 20% by 2018.

The plans, outlined last week in its response to the O'Neill Review on antimicrobial resistance, will see Defra target an average usage of antibiotics in meat production of 50mg/kg, reduced from 62mg/kg in 2014.

New rules will also restrict agricultural use of antibiotics of critical importance to human medicine.