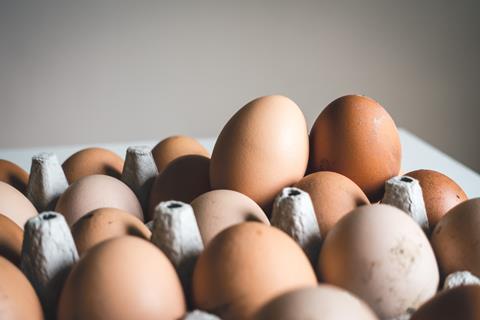 A new annual report by the FSA and Food Standards Scotland has warned of "significant" challenges to food safety.
In the 'Our Food: An annual review of food standards across the UK' report, published this week, the two bodies recognised that despite significant pressures on the food industry, caused by Brexit, the pandemic and the impact of war in Ukraine, food standards had largely been maintained.
However, the paper warned of challenges ahead, specifically via a fall in the level of local authority inspections of food businesses, which are being hampered by resourcing pressures faced by local authorities, despite some progress in getting inspections back on track.
"Even though there are signs of improvement, particularly on hygiene inspections, local authorities continue to face resourcing constraints which could affect progress," said FSA chair Susan Jebb.
Secondly, the delay in establishing full UK import controls for high-risk food and feed from the EU continued to reduce the UK's ability to prevent the entry of unsafe food into the UK market.
"Establishing full UK import controls on food by the end of next year from the EU is a priority," added Jebb. "The longer the UK operates without assurance that products from the EU meet our high food and feed safety standards, the less confident we can be that we can effectively identify potential safety incidents."
The British Egg Industry Council welcomed the call for safety controls on imports, with chair Andrew Joret saying: "There have been ongoing food safety issues associated with non-UK eggs for many years and it is essential that effective food safety controls are in place for imports to ensure British consumers are protected from any potential risks, particularly vulnerable groups."
Following the launch of the inaugural report, the two bodies will continue to publish a similar report annually to show how food standards are changing over time, so consumers and parliamentarians are kept up to date on the changes and challenges within the food system.
"It is our collective responsibility to make sure that these current challenges in the food system are mitigated in a way that puts us on course for a safe, healthier and more sustainable future food system," said Food Standards Scotland chair Heather Kelman.