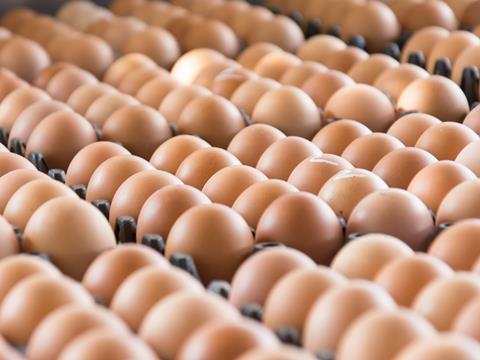 The FSA has insisted it has "absolute confidence" in the UK's fipronil testing programme, after an explosive European Commission study warned some eggs found to be contaminated during the recent scandal may in fact have been free from the chemical.

The revelation, first flagged up by Farming UK last week, was made in the EC's Joint Research Centre (JRC) report on its assessment of European food testing labs - a third of which were "heavily involved" in testing during the fipronil crisis.

Although the "vast majority" (94%) of participating laboratories obtained a satisfactory score, five failed to correctly identify an egg sample contaminated with fipronil, and one laboratory gave wrong results, it found.

"One participant with a very unsatisfactory result for fipronil sulfone analysed 100-500 egg samples since July 2017, which might have resulted in false positive results," the JRC said in a report on the assessment.

None of the laboratories were named, but UK officials have said they are confident all testing in this country was robust.

Fera Science, which tests for fipronil in eggs as part of the national surveillance programme organised by the Veterinary Medicines Directorate (VMD), has emerged as one of the highest scoring participants in the JRC assessment.

"Fera participated in the JRC test and was one of the best performers," said an FSA spokeswoman. "Both the FSA and the VMD have absolute confidence in the results provided by Fera."

A spokeswoman for Fera added: "I am pleased to advise you that Fera performed extremely well in the European Commission JRC proficiency test, which we attribute to our leading pesticide expert, Sadat Nawaz, who plays a key role in limiting risk by testing for pesticide residues in food and routinely test for fipronil and its metabolites in fruit and vegetable samples."

The JRC assessed 85 European food testing laboratories following a request by the Belgian government in the wake of the egg scandal, which emerged after the insecticide - which is banned in the food chain - was found in eggs produced by farms in the Netherlands.

More than 20 million eggs were withdrawn across Europe, and more than 60 products containing eggs were pulled from shelves in the UK after the FSA stipulated products made with eggs from implicated European farms must be withdrawn if egg made up more than 15% of the final product.