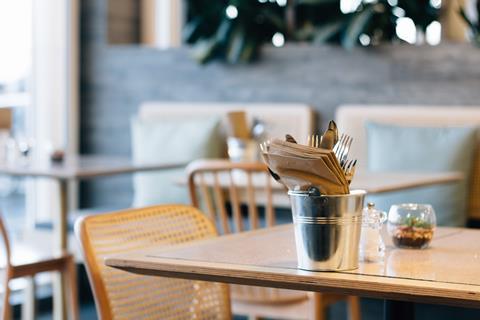 The FSA is set to begin gathering intelligence on allergic reactions to food served in pubs, restaurants and cafés in a bid to prevent further deaths.

A new FSA-led reporting mechanism would 'gather data on allergic reactions caused by food served in catering establishments', the food safety watchdog revealed in a paper published today, ahead of an extraordinary meeting of the FSA board on Wednesday.

This would enable it to 'more quickly identify food businesses that may have served unsafe food' and allow the FSA to 'request local authorities to urgently visit the business', it said.

The FSA has also developed 'new, unified and enhanced guidance for enforcement officers' to replace a range of local guidance on allergen management, the paper revealed.

'We plan to trial this in the autumn and expand it further across England in 2020,' it said. 'We want the regulatory system to help businesses comply and stop them getting it wrong. If they do fail, there must be a proportionate and persuasive response in place.'
It comes as the FSA board is set to discuss what advice to give to MPs with regards to allergen labelling for Pre-Packed for Direct Sale (PPDS) foods.

A consultation on four possible regulatory options revealed most allergic individuals (73%) were strongly in favour of mandatory full ingredient labelling, the FSA paper revealed.

However, industry, public sector bodies and NGOs opposed the move due to the high implementation and enforcement costs, as well as the risk posed to consumers by mislabelled food.

'The mandatory introduction of full ingredients labelling for PPDS food will be a considerable challenge for industry to implement safely,' the FSA paper warned.

'It would likely involve a considerable programme of changes to be put in place by businesses and government, as well as a suitable transition period to enable businesses to prepare.'

The FSA, Food Standards Scotland (FSS) and Defra have been reviewing allergen labelling rules in the wake of the inquest into the death of teenager Natasha Ednan-Laperouse, who died in July 2016 after consuming a Pret a Manger baguette which contained sesame seeds as an ingredient.
During the inquest, coroner Sean Cummings raised concerns over the legal loophole around PPDS foods, as well as the lack of a co-ordinated system for monitoring allergic reactions.

Pret has since begun a nationwide rollout of full ingredient labelling in its shops, and last week revealed plans to publish quarterly updates on incidents across its shops to "boost transparency in the food sector".

However, Ednan-Laperouse's death was just one of a number of allergy-related deaths in the UK over the last few years, the FSA paper noted, suggesting the need for further action across industry and government.