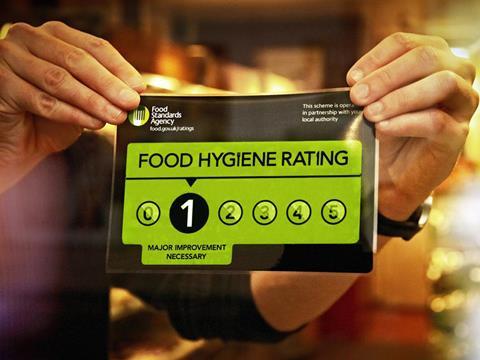 The alarm bells have been ringing for some time. Food safety experts like Professor Chris Elliott and the Food Standards Agency have long been warning government cuts to local authority budgets are having a devastating effect on food safety checks in the UK.
But now the FSA has significantly stepped up its rhetoric.
As we reported on Friday, a paper to be discussed by the FSA board next week warns of "a picture of growing concern". The regulator's Wales director, Nina Purcell, says some authorities are now so short of resources they are no longer able to fulfil their statutory obligations under the food law code of practice.
"A good number of authorities […] are struggling to undertake interventions of food businesses at the required frequencies," she says in the paper, pointing to a perfect storm of rising complaints from consumers and businesses while local authority staffing levels, interventions and sampling activity continue to fall.
Purcell's warning comes against a backdrop of swingeing reductions to council budgets, compounded by a freezing of the FSA budget, that will see it have to deal with a real-terms cut of 7% by the end of the current parliament.
Cuts to local authority budgets and fears that food safety checks could become seriously hobbled by a lack of funding have been flagged up by the FSA before, but Purcell's paper, and its warning that budget reductions could threaten the safety of consumers, marks a potential sea change in the FSA's attitude to the budget cuts implemented by the Conservative government.
These are uncharacteristically strong words from the normally diplomatic FSA top brass, and while the FSA has declined to comment any further on the paper ahead of its board meeting on the 28th, sources say there is now an acknowledgement within the agency that its rhetoric needs to harden in the face of government cuts.
Purcell's paper – coupled with sharp comments last week from incoming FSA chairman Heather Hancock that its much-vaunted National Food Crime Unit currently lacks "agility and pace" and needs more money – paints a picture of a food safety system that could be edging perilously close to breaking point.
It's three years this month that Horsegate shook up the industry and sparked a flurry of 'never again' promises on food safety and authenticity. The FSA's dire warning on local authority checks should give industry and government serious pause for thought.