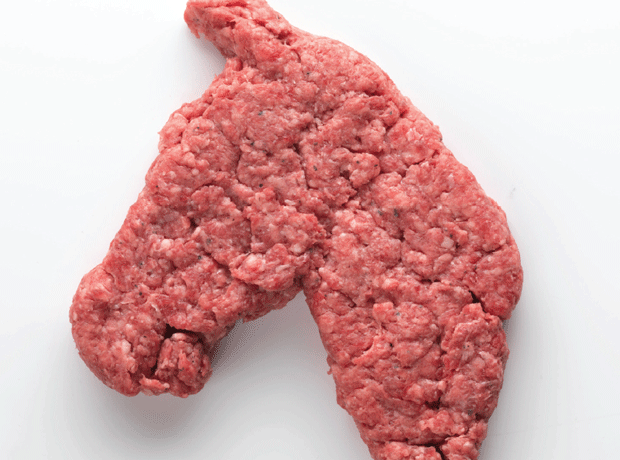 European authorities claim to have successfully stopped a criminal gang involved in the illegal trade of horsemeat.
Police and judicial authorities from France, Belgium, Germany, Ireland, Luxembourg and the Netherlands took part in a "common day of action" last week, co-ordinated by EU judicial cooperation agency Eurojust.
The initiative involved dozens of searches of commercial and private premises and resulted in the arrest of 26 people in France, the Netherlands and Belgium. EUR 37 000 (£26,000) in cash was seized, along with more than 800 horse passports, medication, microchips and computer equipment.
It is suspected that the group were involved in selling the meat of thousands of horses which were unfit for human consumption into the legal food chain between 2010 and 2013. In France alone, authorities estimate that more than 4700 horses deemed unfit for eating were slaughtered and sold as meat.
Investigations into the main suspect - a Belgian national - began in Belgium in November 2012 and French authorities launched their own investigation in 2013. These investigations revealed links to the activities of an organised criminal group in other EU member states including Ireland, the Netherlands and the UK.
Eurojust, which provided support and finance to the joint investigation team, said investigations were ongoing.
It did not reveal whether there was any link between the gang's operations and the 2013 horsemeat scandal.