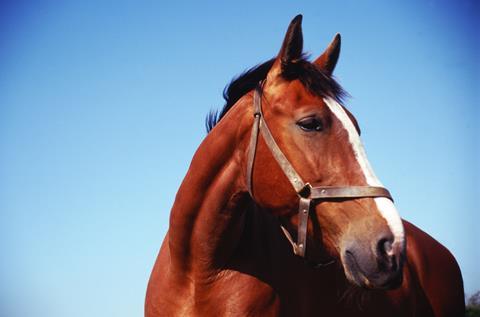 Irish police have raided seven premises across five counties as part of major investigation into suspected horsemeat fraud.
Some six years after the Horsegate scandal rocked the European meat industry, the Garda National Bureau of Criminal Investigation today searched houses, farms and commercial premises connected to the food industry in counties Roscommon, Leitrim, Sligo, Westmeath and Kilkenny.
The raids were part of an investigation into suspected offences of deception and the "tampering of identification passports and microchips of horses presented for slaughter", a Garda spokeswoman said.
The Irish Times reported Gardaí believed some horses that should have been slaughtered at the end of their lives and were not fit for human consumption had "effectively been smuggled into the food chain in the Republic".
Evidence had already been uncovered that strongly suggested horsemeat that should not have been used in foodstuffs for human consumption had illegally been exported for consumption abroad, it added.
While horsemeat is not widely consumed in Ireland, the country does export into the European market.
The newspaper said passing off an old or ill horse as fit for human consumption "would be lucrative for those involved because horse owners are required to pay a fee to destroy an animal deemed unfit for human consumption".
If a horse deemed unsuitable for the international food market could be smuggled into the food chain, the owner of the animal could avoid that fee and would instead be paid for the horse they were supplying, the report suggested.
The Garda's investigation was supported by the Food Safety Authority of Ireland and the Department of Agriculture, Food and the Marine.
The DAFM said it was "not appropriate to comment further" on the investigation, but stressed that all slaughterhouses whose meat was destined for human consumption "must meet the detailed requirements set out in the EU food safety regulations".
A spokeswoman for the UK's FSA said the regulator was "aware of the ongoing investigation" in Ireland. But as the investigation was ongoing, it was unable to comment further.