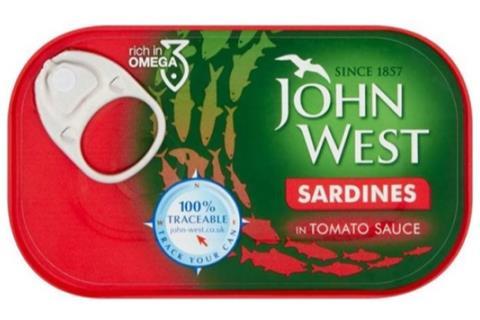 John West has issued a recall alert after a suspected bacterial contamination caused some of its cans to swell up.
Two batches of the canned fish brand's sardines in tomato sauce have been recalled, with the issue confined to SKUs sold at Asda.
The company said it was undertaking "extensive scientific testing" to find the root cause of the potential contamination.
"While the potential risk to consumers is extremely low, we are recalling all cans from those two batches as a precaution," said a spokeswoman.
"We are undertaking extensive scientific testing to identify the cause of the possible contamination. We apologise to all our consumers for any inconvenience or concern this causes.
It added that, in line with FSA protocol, Asda had been supplied with posters in its stores to alert shoppers, with full refunds promised for any consumers returning cans with the relevant batch codes.