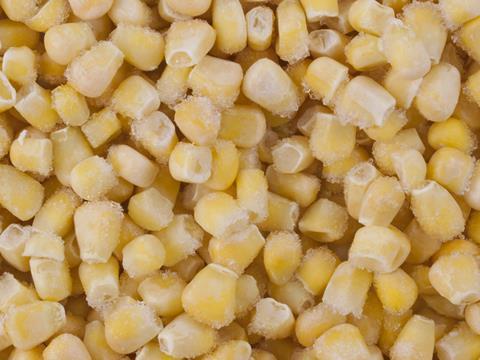 Fruit & veg supplier Greenyard Frozen UK has recalled a raft of frozen veg products linked to a pan-European outbreak of listeria monocytogenes.

An FSA alert published yesterday evening revealed the supplier was voluntarily recalling 43 frozen veg SKUs, including sweetcorn and mixed veg, with best before dates ranging from 2019 to 2021.

The recall includes own label products sold by Tesco, Waitrose, Sainsbury's, Lidl, Iceland, One Stop and Aldi, in addition to branded SKUs by Ross, Pinguin and Growers Pride.

It follows a ban on the marketing of all frozen veg products made at a Greenyard factory in Hungary (from August 2016 to June 2018) by the country's food safety authorities last week.

Evidence of listeria in products manufactured at the factory dates back as far as 2015, according to the European Food Safety Authority. This suggested strains of the bug had persisted in the processing plant despite the cleaning and disinfection procedures that were carried out.
After undertaking whole genome sequencing, Efsa this week confirmed its theory that frozen corn and possibly other frozen vegetables produced by the plant were the likely source of the outbreak.

Some 47 cases, including nine deaths, had been reported since 2015, Efsa said. The outbreak has affected Austria, Denmark, Finland, Sweden, and the UK, with a total of 11 cases traced to the UK and eight since the turn of the year, according to Public Health England.

In a statement, Greenyard said it had immediately taken "necessary actions" following the results of Efsa's research.

"Our top priority is the recall initiative that we are taking to ensure that food safety is preserved. We take this very seriously," it added. "We stopped our production in Hungary for in-depth review and will not restart before the root cause is found and eliminated."

Dr Kathie Grant, the head of PHE's Gastrointestinal Bacteria Reference Unit, said: "We have been working with partners to identify the cause of 11 cases of listeriosis dating back to 2015, which are part of a larger outbreak across Europe.

"Most people won't have any symptoms of the infection or will only experience mild symptoms such as vomiting and diarrhoea, which usually pass within a few days without the need for treatment. More serious infection can develop in those with weakened immune systems or in vulnerable groups including babies, the elderly or pregnant women.

"The best way to prevent listeriosis is to practise good food hygiene. Along with the FSA, FSS and HPS, we are reminding people that most frozen vegetables, including sweetcorn, need to be cooked before eating. This includes if adding them to salads, smoothies or dips."

Meanwhile, John Hyman, CEO of the British Frozen Food Federation stressed there was "no danger from eating frozen vegetables that are cooked properly".