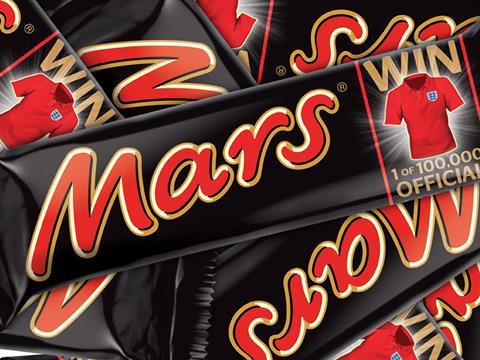 Mars is recalling some Mars, Milky Way, Snickers and Celebrations chocolate products in the UK after plastic was found in a product produced in one of its factories in the Netherlands.
The company said it was taking the precautionary step of recalling certain batches produced at the Veghel factory and distributed in the UK because there was a risk of plastic contamination.
The products affected are detailed below.
It comes after Mars Chocolate Deutschland issued a voluntary recall notice for Mars, Snickers, Milky Way and Celebrations products in Germany early on Tuesday morning after a customer in Germany found plastic in a Snickers bar.
Mars said it believed it was an "isolated incident". "There's no instance in the UK," said a spokeswoman.
The company has decided to voluntarily recall all products made at the Veghel factory between 5 December 2015 and 18 January 2016. While the number of products affected was limited, they had been distributed widely around the globe, including to some duty-free outlets, Mars said. "As a precaution, the product recall is being implemented in all markets served by our Netherlands facility."
Dutch press reports have suggested this means 55 countries. Mars has not confirmed that figure.
Mars said: "Only certain products labeled on pack as "Mars Netherlands" are affected by this recall. Mars Netherlands exports to a number of countries and some duty-free outlets, so the easiest way for consumers to determine whether they have a product that has been recalled is to look at the label. If it is not labeled "Mars Netherlands," it is not included in the recall.
BRAND
PRODUCT
BEST BEFORE DATE

MARS® Funsize

Fun size bag 250g

(Product Code: AV39F)

From 11/09/16 to 02/10/16

MILKY WAY® Funsize

Fun size bag 227g

(Product Code: AV39J)

02/10/16

Variety Funsize

Family Favourites (Product Code: AV33W)

From 29/05/16 to 14/08/16

Variety Funsize

Party Mix (Product Code: AV33T)

From 15/05/16 to 07/08/16

CELEBRATIONS®

388g box

(Product Code: AJ46N)

From 08/05/16 to 28/08/16

CELEBRATIONS®

245g box

(Product Code: AJ46R)

From 08/05/16 to 28/08/16

FOR RETAIL & FOODSERVICE CUSTOMERS ONLY

SNICKERS® Miniature

2.5kg catering case

(Product Code: YF413)

07/08/16 and 14/08/16