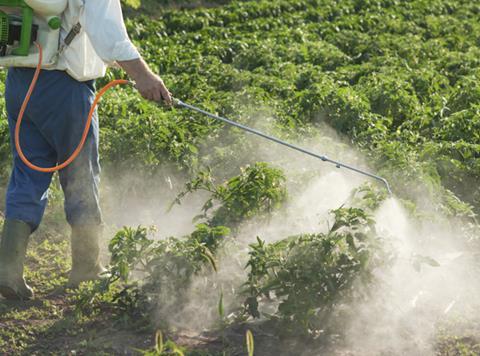 The Organics Council has raised concerns about the widespread use of glyphosate after finding traces of the chemical in two organic own label products.
Trace levels of glyphosate residue were detected in Duchy Organic Farmhouse Batch 800g wholemeal bread from Waitrose and Tesco Organic Plain Flour 1kg, both at below the quantification threshold of 0.01mg per kilogram but at concentrations higher than 0.002mg/kg.
Under EU rules, a glyphosate residue level of no more than 0.01 mg/kg is permitted in food products. However, the chemical is banned in organic farming. The fact it was found in organic bread suggested the "persistence and widespread dispersion of glyphosate in soils and water due to use in conventional farming, threatens the efficacy and credibility of organic farming" said Dr Esme Purdie of the Organics Council.
The organisation's findings highlighted that "current organic regulations are not effectively protecting organic produce" she added, calling for an urgent review of agricultural policies and systems to stop "further contamination of our soils with persistent and harmful contaminants such as glyphosate".
Tesco declined to comment, but a spokeswoman for Waitrose said the retailer was "not aware of the Organics Council, or their methodology, and we know that The Soil Association has serious concerns about the validity of these findings".
The Soil Association criticised "the significant lack of detail" of the Organics Council's research, which tested only three products: the Waitrose bread, Tesco flour and Whole Earth Golden Organic Corn Flakes 375g. No glyphosate was detected in the breakfast cereal.
"Extrapolating these results to be indicative of 'widespread contamination with carcinogenic pesticide of organic grain and cereal products sold in UK supermarkets' is an exaggeration at best, misleading at worst," said a Soil Association spokeswoman.
"Organic foods occasionally contain traces of pesticides at very low levels, usually as a result of environmental contamination. This is exactly the reason we need to move to other ways of farming, less reliant on pesticides."
In December, EU member states voted to ban the use of glyphosate even in conventional farming and phase out the use of glyphosate agriculturally over five years, in response to concerns over the chemical's safety.
Due to its widespread use in farming, "we are likely to be managing glyphosate contamination of our soils and water for many years to come" the Organics Council warned.