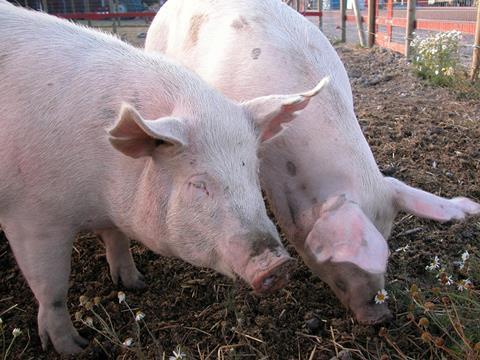 Pig producers and regulators have played down the risk of MRSA in British pork after the antibiotic-resistant superbug were found in supermarket meat sold in the UK.

Traces of the MRSA CC398 strain - which is mainly found in intensively reared animals but can also be transmitted to humans as Livestock-Associated MRSA - were found on three pork products (out of a sample of 97) sold by Asda and Sainsbury's as part of an investigation by The Guardian and The Bureau of Investigative Journalism.

The investigation, published this week, suggested the UK was on the brink of another food scandal and pointed to a loophole in import regulations that left an "open door" for LA-MRSA CC398-infected live pigs from countries such as Denmark - where the disease is rife - to be imported into the UK.

However, the National Pig Association has slammed the "sensationalist" report and insisted the findings needed to be put in context.

"The key point to make here is that LA-MRSA poses a negligible health risk to the general public," said NPA CEO Zoe Davies.

She added that the NPA imports protocol recommended imported pig stock was tested for MRSA and was a requirement of the Red Tractor scheme (which covered 92% of pork produced in the UK).

Davies conceded the pig industry needed to "ensure we do everything we can to minimise the introduction of LA-MRSA into the UK pig breeding herd as these stories can be reputationally damaging", but added that work undertaken by the NPA and Defra to review options for increased surveillance of LA-MRSA would be "proportionate to the very low health risk".

Her comments were echoed by the FSA, which said any risk of "contracting MRSA through meat from animals with these bacteria is very low, when usual good hygiene and thorough cooking practices are observed".

There were no known cases of people contracting MRSA from eating meat in the UK, a spokesman added.

Sainsbury's said its own testing had not identified any concerns, while adding the LA-MRSA CC398 strain was uncommon in British pork "and, through basic kitchen hygiene and thoroughly cooking meat, any food safety issue is removed".

A spokeswoman for Asda said it was doing "all we can" to promote good animal health and welfare conditions without relying on antibiotics.