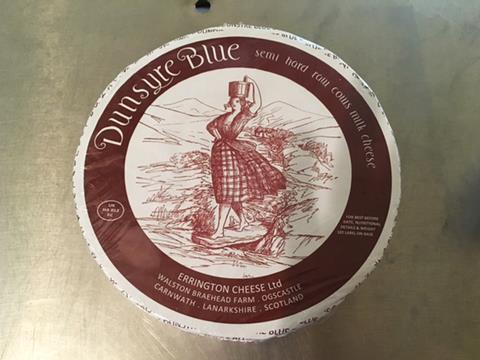 Sales of unpasteurised dairy products are facing intense scrutiny after an e.coli outbreak linked to cheese made from raw milk claimed the life of a child.

An incident management team (IMT) set up following the outbreak in Lanarkshire in July, and led by Health Protection Scotland, confirmed the death on Monday.

Two batches of Dunsyre Blue, made by Lanarkshire-based Errington Cheese, were recalled on 28 July after being linked to the outbreak, which affected 20 people, with 11 hospitalised.

The IMT said this week the incident was now closed, and epidemiological investigations had identified Dunsyre Blue cheese as the "most likely cause" of the outbreak.

Errington Cheese declined to comment this week, but owner Selina Cairns has previously disputed the claims, and pointed out in August all testing of its cheese had been found clear of e.coli 157. She suggested the outbreak was instead "more likely to have been caused by something with a shorter shelf life or not by a food at all".

However, the IMT said after extensive investigation, including looking for other food sources, no other link to a majority of cases could be established. Food Standards Scotland added it had responded to complaints raised by Errington Cheese over its handling of the case.

The cheese sector has called for tighter controls on the sale of unpasteurised cheese in the past. However, the FSA said this week it had "no plans to review our guidance".