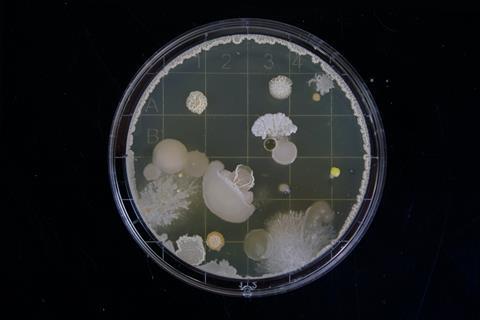 Sainsbury's is seeking new technology that can identify and inactivate bacteria on raw ingredients and finished products, without affecting their appearance, taste or nutritional value.
The supermarket has called on startups to pitch possible solutions which, if proven, could see "at-scale deployment" across Sainsbury's supply chains.
It is working with government-backed startup accelerator Made Smarter to put the challenge to small businesses. Successful applicants will receive £20,000 to develop a prototype, with a further £100,000 available to develop a product that can be tested in the field.
Sainsbury's said at present bacteria detection could only be achieved through "destructive testing or inadvertent consumption". Furthermore, the testing was only "indicative of an issue, rather than a guaranteed absence in the product sold".
The supermarket's focus for the solution is ready to eat products, with smoked salmon and sliced meats called out in the brief.
"Optimal production hygiene is a key requirement for bacterial control but cannot ensure specific bacteria-free foods, therefore the ambition is to work in partnership with food producers to contain the problem early on in the value chain, before delivery to Sainsbury's," the supermarket said.
It is not the only innovation Sainsbury's is seeking through the Made Smarter partnership. It is also seeking a system that can capture and analyse data throughout a supply chain in order to maximise the shelf life of products and reduce spoilage.
"Current technologies fail to deal with the complexity of supply chains," the supermarket said. "As such, there is no way of clearly understanding the impacts of specific events or processes – such as a time delay or temperature spike – along the supply chain on an end product,"
Sainsbury's is one of seven companies setting challenges through the Made Smarter scheme. Others include defence technology firms BAE Systems and Babcock.
"Navigating this year's extremely challenging conditions has been tough for manufacturers of all sizes, right across the UK," said Dr Jeremy Silver, CEO of Digital Catapult, which is delivering the Made Smarter programme. "The scheme will make visible how a range of disruptive emerging technologies will really work to benefit early industrial adopters. It will also clarify routes to market for digital innovators."
Applications close in February.