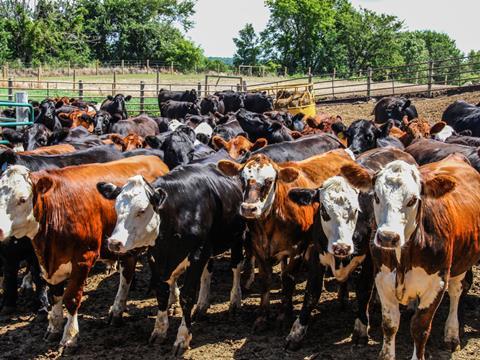 Three quarters of Brits would reject American 'frankenfoods' like hormone-treated beef, chlorine-washed chicken and GM grain, exclusive research for The Grocer has revealed.

Farmers have raised concerns a UK/US free trade deal would flood British supermarkets with cheap food produced to lower standards, but a survey of 1,043 consumers by Harris Interactive suggests most Brits would choose to avoid US imports.

Over 60% of consumers said they would be worried about eating hormone-treated beef, chlorine-washed chicken and meat treated routinely with antibiotics, while 45% said they would be concerned about genetically modified grain.
Animal welfare was also a concern, with over half (56%) of Brits saying they wouldn't want to eat pork produced using farrowing crates, banned in the UK since 1999 but still legal in the US.

Just 20% of consumers surveyed said they were not concerned about any US production methods.

Even low prices wouldn't convince shoppers to buy hormone-treated beef and chlorine-washed chicken, the research found, with just 15% of respondents saying they might buy this meat if it were cheaper. Over a third (37%) said nothing would convince them to buy it, while 43% would only buy it if scientists confirmed it was safe.

Most (75%) of Brits also believe the UK should maintain its current food safety standards after Brexit, with just 15% stating Brexit was an opportunity to embrace "modern" food production methods like those used in the US.

Nearly half (47%) said hormone treatment of cattle was totally unacceptable, with 9% saying it would be OK to accept imports of US beef produced this way if British farmers could use it too.

And while 29% of respondents said they would be happy with chlorine-washing of chicken if it meant less salmonella and campylobacter, 35% said they still wouldn't be happy for UK processors to use it even if it did help tackle food poisoning bugs.

"Whilst the sanctity of our meat is not top of the Brexit agenda, the potential implications are huge and scary for many Brits," said Lucia Juliano, research sector head at Harris Interactive.

She added this would most likely mean "more people would buy British and local".