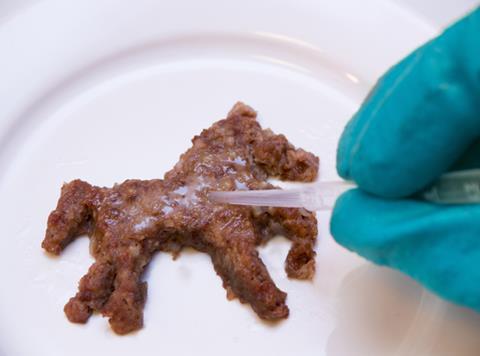 Two meat suppliers have been jailed for horsemeat fraud after they were found guilty of conspiracy to defraud last week.

Andronicos Sideras, owner of Dinos and Sons, was sentenced to four years and six months' imprisonment, while Ulrik Nielsen of Flexi Foods was sentenced to three years and six months at the Inner London Crown Court yesterday [31 July].

A third man involved in the scandal, Alex Ostler-Beech, who worked for Flexi Foods in Hull, was given an 18-month suspended sentence.

Sideras, 55, of Southgate, London, was convicted at trial last week after pleading not guilty to conspiring to defraud customers by adding the horsemeat to batches of beef and relabelling them as pure beef.

Nielsen, 58, of Gentofte, Denmark, and Ostler-Beech, 44, of Sutton-on-Hull, Humberside, had previously pleaded guilty in October 2016 for their part in the case.

The court had found that on a number of occasions Sideras, Nielsen and Ostler-Beech had conspired to mix beef with horsemeat, and falsely label it as beef to inflate their profits.

The FSA said the conviction should send a "clear signal that food crime will not be tolerated".

"The sentencing today is the result of an immense effort by individuals in a multi-agency investigation and, as well as the police, I'd like to highlight the key role played by local authorities in securing the conviction," said Heather Hancock, chairman of the FSA. "Today's sentences should act as a deterrent to those who think they can profit from committing food fraud."

The crime was discovered after an environmental health officer visited a meat manufacturer in Newry, Northern Ireland. The FSA then asked the City of London Police to investigate the case in 2013, resulting in a far-reaching investigation involving enquiries in Denmark, Ireland, Poland, France, the Netherlands and Italy.