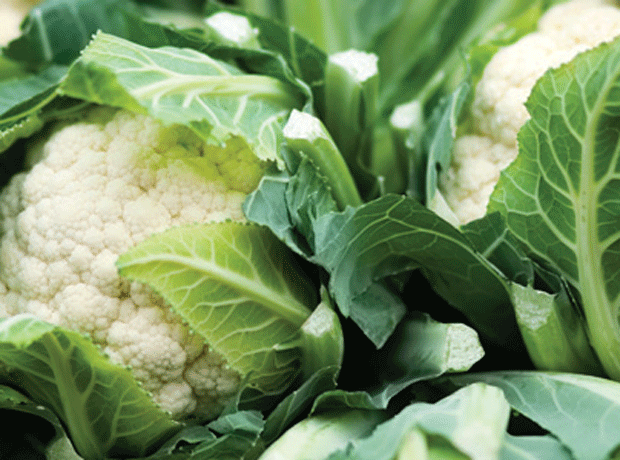 Aldi has cut the retail price of cauliflower to try and triple consumption of the vegetable and support farmers.

The discounter hopes to "relieve the pressure" on growers who are managing a bumper crop this season after an unusually mild winter.

Aldi has maintained the price paid to farmers, but has lowered the retail price from 69p to 29p per cauliflower for 10 days from 9 April to try to boost sales. It hopes the new price will help sell an extra 500,000 cauliflowers during the promotional period, which represents about 200 acres of planted cauliflowers.

The move follows reports earlier this month that up to £60,000 worth of cauliflowers would be ploughed up at a Kent farm while retailers bought imported varieties from Europe.

The report in The Sunday Times alleged retailers were overlooking British cauliflowers in favour of Spanish produce after Geoffrey Philpott claimed his farm in Broadstairs, Kent would see about 40 acres of cauliflower go to waste as there was no market for the surplus crop.

Aldi's price drop follows a similar move by Tesco, which cut the price from £1 to 79p earlier this month, and bought an extra 220,000 cauliflowers in an effort to reduce food waste.

It comes as Tesco announced another fresh produce price drop for the week beginning 5 April. The retailer will drop the price of English carrots from 45p per kg to 29p after a bumper crop this season. Tesco will also take an extra one million carrots from growers in an effort to minimise food waste.

"We're passionate about working in partnership with our suppliers so that no edible food goes to waste," said Tesco produce buying manager David Daniels. "We're always looking for ways to work with our farmers and growers to give customers the best quality food at fantastic prices.

"This is the latest bumper crop that we've been able to take in recent months, which has also included great deals for customers on cauliflowers, strawberries, cherries and lettuces," he added.