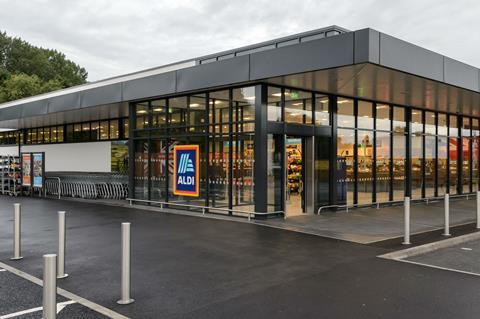 Aldi has donated 440,000 meals to charities and food banks over the festive period.
Around 185 tonnes of fresh food near the end of its shelf life, such as fruit, vegetables, meat, fish and bread, were donated after stores across the country closed at 6pm on 24 December.
Throughout the UK, the discounter's supermarkets were paired with more than 500 local charities and food banks to make the most of the unsold fresh food on Christmas Eve.
This year Aldi partnered with Neighbourly, a website that connects charities and businesses, in order to be more effective in its surplus food redistribution.
"By donating fresh food such as bread, fruit, vegetables and meat, we've been able to support charities in providing warm and healthy festive meals," said Fritz Walleczek, MD of corporate responsibility at Aldi UK.
"The feedback has been overwhelming and it's great that we've been able to spread a bit of goodwill and help people in need this Christmas."