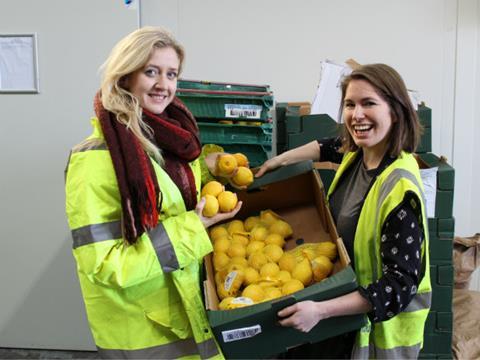 Fresh produce supplier AMT Fruit has provided food redistribution charity FareShare with enough fruit for more than one million meals.

The Munoz-owned company has supplied FareShare with surplus, incorrectly packaged or out of specification citrus fruit since 2015. It said more than 1,700 frontline charities had received stock donated by AMT to date.

"As a dedicated business for Tesco, supporting their commitment to reduce food loss and waste, we have recently signed up to the Sustainable Development Goal Target 12.3," said Naomi Pendleton, head of technical at AMT Fruit.
"In 2017 alone we reduced our food waste total in the UK by some 280 tonnes, representing a 10% reduction overall.

Signatories to the Sustainable Development Goal Target aim to halve food waste at retail and consumer level by 2030 and reduce food loss along the supply chain.

FareShare CEO Lindsay Boswell added: "AMT Fruit has been supporting FareShare with regular deliveries of surplus fruit for over two years now. Fresh fruit is always a top priority for FareShare to source and with such great nutritional value, it is really welcomed by the charities we supply.

"We greatly appreciate the support from everyone at AMT Fruit and look forward to working even closer together in the future."