A supersize waste? Are the quick service restaurants doing enough about food waste?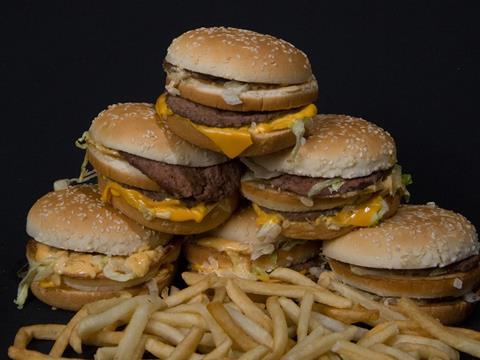 Baristas could whip up an extra 81 million caramel frappuccinos with the money fast food joints and coffee shops chuck out each year in wasted meals . Or 325 million flaky sausage rolls grabbed from Greggs if you're feeling peckish.

Either way it stacks up to £277m lost each year by the quick service restaurant (QSR) sector, says Wrap, as 76,000 tonnes of pastries, paninis and sandwiches are chucked out across over 30,000 food-to-go outlets on UK high streets. That's an astonishing 8% of all the burgers, burritos and buttery croissants made for Brits to grab and go each year.

Yet as the supermarkets fight off a barrage of complaints from campaigners, consumers and charities for chucking out a mere 0.7% of all the products they sell, some of the high street's biggest operators remain surprisingly below the radar.

"Many familiar high street food operators, like Starbucks, Costa and Greggs, like to talk up their responsibility to suppliers, customers and staff - with Fairtrade ingredients and calories prominently displayed when you buy a sandwich or a coffee," says Jessica Sinclair, head of communications at food waste charity Feedback. "But what isn't so clear is what they're doing with the food that isn't eaten, and how or if they're working to reduce how much is wasted."
"If our members dumped thousands of tonnes of sandwiches on charities it wouldn't solve the problem, just pass it on"
After all, even these figures are grossly out of date. The most comprehensive report available on the hospitality sector by Wrap, which includes everything from pubs and restaurants to hospitals and schools, dates back to 2013, with costs calculated on 2011 figures.

It shows the equivalent of 1.3 billion meals wasted across the £143bn industry, with an average of one in six of the eight billion meals served up heading for the rubbish bin. QSR is responsible for 8.3% of that.

But since 2010 the UK hospitality sector has grown by more than 11%, says the British Hospitality Association, employing an extra 331,000 staff. Costa has doubled its UK branches while McDonald's has scaled back stores in the face of struggling operations. In other words, the market has changed substantially.

Yet the only updated figures available are those shared by signatories to Wrap's Hospitality and Food Service Agreement. Businesses signed up to the 2012 agreement achieved a collective 11% reduction in food waste from 2012 to 2017 but they represented just 25% of the sector, with the likes of Starbucks, Costa and Burger King all disappointingly absent.
How are 10 of the biggest high street operators tackling waste?
Burger King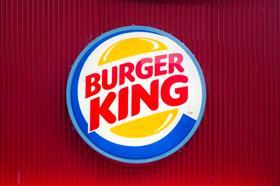 Stores: 700+
Sales: $4.1bn (£3.2bn)
Food waste policy: It isn't clear. Burger King didn't respond to requests for comment but does say on its CSR page that "we know recycling and waste management are two of our biggest environmental challenges" and "we remain committed to working with suppliers to find ways we can to reduce, reuse and recycle". With over 90% of branches operated by private franchisees there is no evidence of a co-ordinated approach and Burger King didn't sign up to Wrap's 2012 Hospitality Agreement.
Caffè Nero

Stores: 544
Sales: £257m
Food waste policy: By carefully managing availability in stores Caffé Nero says it doesn't produce enough surplus to team up with the likes of FareShare for regular collections, although food left over at its suppliers' manufacturing sites does get donated. It is also trialling less frequent pickups from branches. It has turned its attentions to the big volumes of waste coffee grounds it produces, however, teaming up with eco-startup Bio Bean from February to transform them into carbon-neutral sources of fuel.
Costa
Stores: 2,069
Sales: £1.1bn
Food waste policy: Costa says it has a "highly efficient ordering system" that prevents surplus. In fact "given the low volume of food waste created in our stores it is challenging to find a national charity that will carry out daily collections" it adds. Waste further up the supply chain is donated to FareShare, however, and individual branches can donate to local organisations and also offer a 50% discount on food in the last hour of trading. Any food that can't be redistributed is sent to AD.
Greggs

Stores: 1,698
Sales: £835.7m
Food waste policy: Greggs says it has been donating unsold food for many years and has "been working really hard to increase the amount". Not all shops are actively involved in its donation programme as yet but the chain is "actively working hard to find good causes that can benefit from unsold food for every shop". It has created an application page for charities and has a "sign placed prominently in our shops inviting customers to come forward if they know of a good cause that could benefit from unsold food".
KFC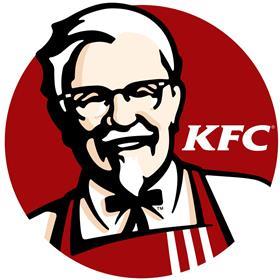 Stores : 850
Sales: £1bn+
Food waste policy: From 2014 KFC created its Food Donation Scheme, which freezes and packs unsold chicken to be donated to local charities, with collections taking place at least twice a week. From a small trial across six restaurants, it's now active in more than 300 UK branches, with the equivalent of 80,000 meals donated so far in the past three years. The chain now aims to have the scheme rolled out nationally by the end of 2017. All food that is unsuitable for the scheme is recycled as biodiesel and fertiliser.
McDonald's
Stores: 1,250
Sales: $24.6bn
Food waste policy: McDonald's says it is "committed to finding new ways" to reduce its impact on the environment. It measures all food wasted across UK branches "including inaccurate orders right through to coffee grounds and egg shells". Levels are "very low" it adds, with food making up only 10% of overall waste thanks to "guidelines to ensure the right amount of food is prepared, with carefully managed delivery procedures to ensure uncooked food is stored and rotated correctly".
Pret A Manger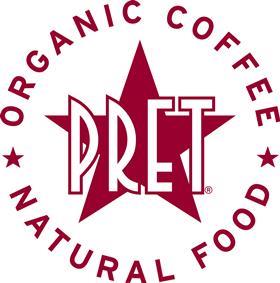 Stores: 288
Sales: £776.2m
Food waste policy: Since 2006, Pret has operated its Food Charity Run, with seven vans travelling around London collecting surplus from stores and delivering to 60+ charities across the capital at a cost of around £500k annually to the chain. Outside London it pairs each branch with a local charity that can then collect the surplus on a regular basis, and says "more than 95%" of its UK stores now have such a partnership established. On top of that all managers are given waste targets that can affect their bonuses.
Starbucks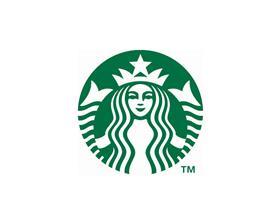 Stores: 898
Sales: $4.2bn (£3.4bn)
Food waste policy: Starbucks says "our store managers are able to adapt food ordering to ensure waste levels are kept low". Though it doesn't yet have the national food donation scheme adopted by the US business, it is "always looking at new ways to redistribute any unsold food within food safety regulations". This has led to it "trialling" projects in "select stores" and it is "studying changing guidelines so that this can be safely donated". Currently all UK surplus food goes to anaerobic digestion.
Subway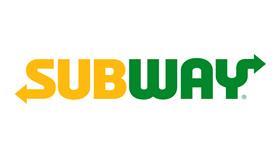 Stores: 2,000
Sales: $1.1bn (£854m)
Food waste policy: With many UK branches run as franchises, Subway says it provides owners with "recommendations set by the company to minimise waste and to ensure the small amount of waste produced is disposed of efficiently". On top of that, the company says it works with suppliers higher up the supply chain "to optimise packaging sizes so smaller amounts are prepared at a time". It doesn't adopt company-wide targets, however, and doesn't have a wider program of redistribution.
WH Smith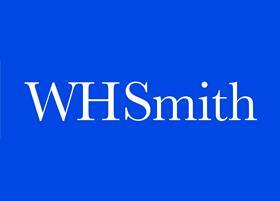 Stores: 1,300
Sales: £1.2bn
Food waste policy: WH Smith didn't respond to requests for comments on its food waste policy. On its website it says "reducing waste and maximising recycling is a priority for our store and distribution centre teams". Improving forecasting across its Travel business has achieved a 4% reduction in chilled food waste, it is trialling markdown strategies and "continues to look for ways to donate this to foodbanks and charities". It points to "safety concerns associated with out-of-date chilled foods".
And that leaves it impossible to know whether or not the industry has made a significant dent in the 76,000 tonnes of food binned in 2013.

It is clear there is plenty of low-hanging fruit. Seventy-eight per cent of wasted food was avoidable with the proper processes and procedures in place, found Wrap. These included addressing shelves overflowing with choice to give the impression of abundance, introducing more accurate forecasting, and managing an unpredictable customer base. And then there is the huge opportunity to rescue food from being left to go off on shelves.

Unlike grocery, where more than 89% of food waste occurs before it reaches the supermarket, Wrap estimated that in QSR the vast majority of waste takes place in the restaurant itself. In fact, over three times as much is wasted at this stage compared with earlier.

Unsurprisingly, then, it's here where many frontrunners say they've focused their efforts. For Pret A Manger, redistribution at this stage of the chain has been built into the business model since the start, says Nicki Fisher, head of the Pret Foundation Trust. "It started literally on day one in the first shop. In the 1980s Victoria Street was a real hotspot for rough sleepers. They'd sleep in the doorways of shops, of which Pret was one. So rather than chuck food away at the end of the day, the founders would give it to them."

From there branch managers were "empowered to do the same thing", before the chain teamed up with FareShare in a more co-ordinated scheme. But with its volunteers only available to collect Monday to Thursday, "it was a little bit unreliable for us and so in 2006 we parted ways amicably."

Now Pret operates seven vans itself across London, picking up stock from 150-plus London branches seven days a week, 365 days a year, and redistributing to in excess of 60 charities. Outside London it continues to rely on volunteers, with over 95% of stores now matched with local charities and 3.2 million food items redistributed each year. Only a few "niggling" outlets in airports and hard to reach areas remain "that we haven't managed to crack yet".

With this Pret Charity Run costing £500k per year to operate, plus a full-time staff member to manage volunteers, the scheme "isn't cheap," admits Fisher. "It's a huge logistical challenge" but "it's worth it. We're very lucky because the Pret Foundation is given resources to go out there and find charities, audit them, and do it properly. For other businesses that can be a barrier."

Good samaritan

As can health and safety. For KFC the challenge was tweaking its redistribution process to ensure its surplus chicken was safe to eat. Though food donation had been established in its US business for some time, the UK didn't follow suit until 2014 due to the lack of any Good Samaritan law, says head of risk and compliance Janet Fox, which removes liability from businesses the minute they redistribute food to charity.

"There were concerns that without this additional level of protection for UK businesses how easy it would be to do," she adds. So Cox and her team spent a year swabbing surplus chicken and conducting microbial tests across six restaurants to ensure they had the process "absolutely right". Now leftover Zinger tower burgers, original recipe chicken and popcorn nuggets are packed up and frozen in store ready for collections in "insulated freezer bags" by local charities at least twice a week. "We go through a process of vetting the charities, for want of a better word, to make sure they have the right set-up. They need freezers, and fridges and the ability to reheat the chicken properly."

Three years after launch, the chain only expects it to be up and running in all 850 UK restaurants by the end of 2017. "What's important is we find a charity to link with each KFC. We need to find nearly 900 local charities, and that process takes some time," explains Cox.

Residual "nervousness" about this "responsibility to make sure it's safe until the moment it's consumed by the end user" could also be putting off her competitors.

Of the 10 biggest operators (see box), only three have these national donation programmes active across their branches. Costa leaves it up to local managers and Starbucks is only "trialling food redistribution in select stores" in direct contrast to its US business, which plans to donate almost 50 million meals in the next four years.

Suggestions have been floated around of a UK version of the US Good Samaritan law to help improve this, says Cox, as "more businesses would start to donate food they aren't able to sell, or reuse" if it was introduced, but that would take "more businesses jumping on the bandwagon" to push government to act.

Already the Food to Go Association has been working with government behind the scenes to tweak laws that have proved a barrier. Prior to January 2017, any pre-prepared sandwiches or fresh food-to-go products couldn't legally be redistributed after midnight on the day that their use-by date expired, a situation that led to an estimated 2,000 tonnes of sandwiches chucked out each year, estimates the organisation.

"We were always hamstrung by the fact that at midnight on that date, regardless of whether you knew that date was within the safe zone, and you could prove that scientifically, we couldn't do anything about it," says Gethin Evans, PR manager at the FTG Association
After securing a change in the law, food-to-go outlets can now legally relabel products themselves with new expiry dates and redistribute so long as they can prove "there is that safety zone at the end of the shelf life and it's remained in the chilled chain all the way through".

So why does the pace of change remain frustratingly slow? Even with this change in the law it will take time for food-to-go operators, operating multiple sites producing comparatively small volumes of surplus apiece, to get the processes in place, Evans suggests.

"Setting up an efficient process is critical to making sure all this is used. You may as well just bin it otherwise," adds Evans. "If our members dumped thousands of tonnes of sandwiches on charities it wouldn't solve the problem, it would just pass it down the line."

On top of that "there isn't the same pressure at the moment" as that faced by major grocers from waste campaigners, admits Cox. "But it's a growing issue."

In fact in September 2016 a campaign to push Starbucks to replicate its US redistribution efforts in the UK was launched on campaigning platform Global Citizen, Hugh Fearnley-Whittingstall shone a spotlight on coffee culture in the second instalment of his War on Waste, and Feedback is calling for the same transparency offered by the likes of Tesco and Sainsbury's.

Evans is adamant the will is there to respond. "We're foodies. These businesses don't make food to throw it away, so if there was any way to ensure that end-of-day surpluses didn't go to waste, they'd want to do it."

Perhaps. But if they want to avoid the brewing backlash against coffee and fast food giants that fail to pull their weight on waste, they'll need to act quicker, make commitments and put their heads far higher above the parapet.