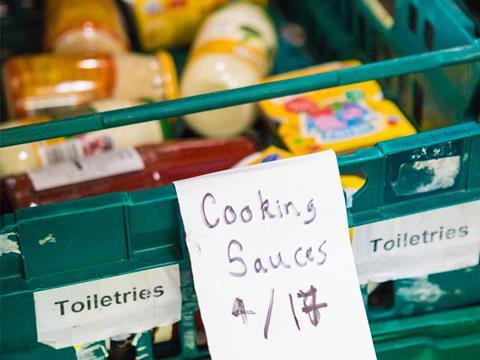 Asda has reported a big hike in sales after partnering with suppliers in a 'you buy one, we give one' promotion, in aid of surplus distribution charity FareShare.

Earlier this month, the supermarket announced it was joining forces with Richmond Sausages, Rustlers Burgers and meat supplier ABP, in a move to help customers donate food to those in need across the UK.

When Asda customers purchase participating Richmond sausages, the Rustlers all day breakfast sausage muffin and Asda's Extra Special Italian meatballs, another similar product is donated on their behalf to nationwide food redistribution charity FareShare.

Asda told The Grocer the promotion, which ends next month and hopes to give more than a million meals to the charity, had seen sales far outstrip average promotional activity.

It said sales of Extra Special Italian meatballs sales were up an additional 26% compared to the standard promotional uplift, with the Rustlers sausage muffin sales up a further 39% and Richmond pork and chicken sausages up a further 30%.

"We are grateful to Richmond Sausages, Rustlers Burgers, ABP, Asda and their customers for their generosity which will not only raise awareness of the issue, but also help us to fight hunger on a more meaningful level," said FareShare CEO Lindsay Boswell.

Meanwhile, FareShare has revealed it has brought more than 150 new suppliers on board since the launch of its Surplus with Purpose fund in July 2019. FareShare said it had resulted in an additional 2,233 tonnes of food being redistributed.

The fund was enabled by a £15m Defra scheme launched in January last year, to help redistribution organisations across England overcome logistics barriers to getting food previously going to waste to charities, which was the result of months of lobbying by The Grocer through its Waste Not Want Not campaign.