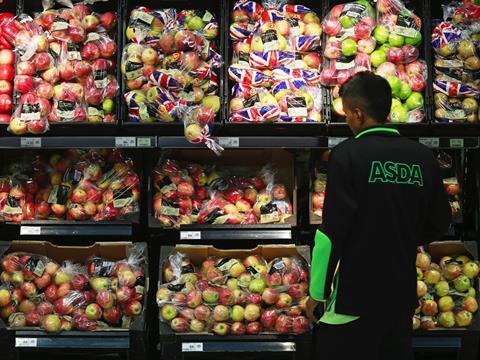 Asda is to plough at least £20m into two of the UK's leading food redistribution charities, FareShare and The Trussell Trust, in what the charities welcomed as an "unprecedented" breakthrough in the battle against food poverty.

The move, aimed at helping a million people over the next three years, will include the Walmart giant paying for refrigeration equipment for the charities so they can ramp up their redistribution of fresh food.

FareShare, which operates a distribution network for food donations, said the investment was the biggest single act of support since the creation of the national lottery.

As well as allowing the charities to reduce their reliance on tinned and packet foods, Asda has also agreed to fund food bank services including debt counselling and job advice centres.

Under the agreement, Asda has announced all its stores will be equipped to donate surplus food to food banks by 2020.
Asda has already distributed more than 6.8m meals through FareShare since 2013 but it said the investment in infrastructure was a landmark and came in response to growing concern from consumers over food waste and poverty.

According to the retailer and its charity partners, the investment will enable FareShare and The Trussell Trust to provide an additional 24 million meals every year and give 500,000 more people access to fresh food in the UK.

Andy Murray, Asda's chief customer officer, said: "Right now in the UK 8.4 million people are struggling to afford to eat. One in 10 people in the UK are missing meals to pay their bills - and one in four of those are children. And yet, four million tonnes of perfectly decent food are wasted each year in the UK. We simply cannot - and will not - accept food being wasted while people in our communities go hungry. We've listened to our customers and want to take on their challenge to fight hunger and create change."

Lindsay Boswell, chief executive of FareShare UK, said: "Based on my 25 years of senior experience in the voluntary sector, I believe Asda's investment in tackling hunger and food waste in support of front-line charities has the potential to create such a multiplier effect that it could well be the largest single act of support since the creation of the national lottery or the introduction of Gift Aid."

Sam Stapley, head of operations for The Trussell Trust England, added: "The scale and nature of this funding is unprecedented. Asda's investment mean the charities can expand their reach and develop new projects, bringing very real, tangible benefits to local communities and to anyone struggling with food insecurity in a way simply not possible before."