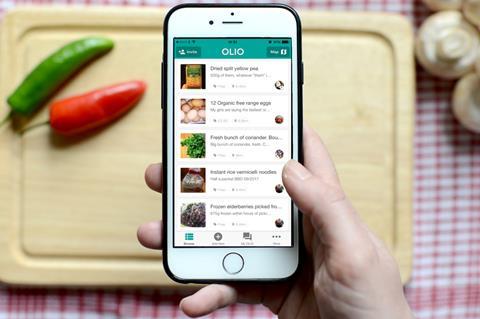 Compass is among a raft of companies to have signed up to food waste app Olio since the start of the coronavirus lockdown.
The app, which helps businesses including retailers and foodservice operators share their surplus food with local communities before it goes to waste, uses a network of 9,000 'Food Waste Heroes' in the UK.
The volunteers, who all live within a five-minute drive of a store or warehouse, pick up surplus food and then post pictures and details on the Olio platform, where it can be picked up by fellow app users to help those in need. As well as Compass, other new partners include fellow foodservice company Elior.
Olio said more than 70 tonnes of unused food from thousands of sites had been saved since March. Since its launch in 2015, it has gone from a local enterprise in north London to a global food sharing movement, operating in more than 52 countries. Existing retail partners in the UK include Morrisons and Sainsbury's.
"Besides the massive impact that food waste has on the environment, food waste also costs money and damages company reputations, both internally and externally," said Martin Rohleder, head of Olio for business. "The Covid pandemic exacerbated the problem of food waste and also highlighted the incredible issue of food insecurity within the UK – so now more than ever, businesses need to ensure they're being both socially and environmentally responsible.
"Food waste for businesses is completely unnecessary simply because a solution already exists. Our organisation has been built expressly for the purpose of collecting and redistributing edible, surplus food of all types across local communities before it goes to waste. We've made it our mission to do this in the most timely, efficient and pain-free manner, so that becoming a zero-food waste business is an achievable goal for every organisation."