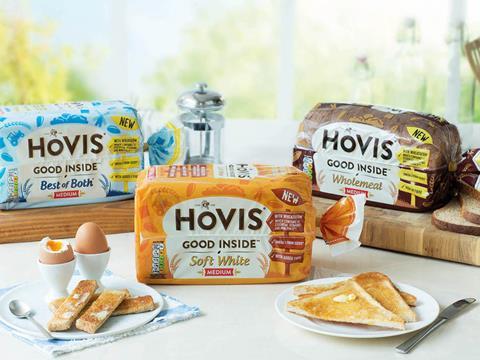 Wrap today announced 24 new signatories to its Courtauld Commitment 2025 to tackle food waste, following government calls for more suppliers to become involved.

New signatories include ABP Food Group and Hovis, though many of the latest backers are organisations.

The expansion comes a year into Wrap's 10-year plan to slash the resources needed to provide the UK's food and drink by a fifth.

The Federation of Bakers, ISS UK and the Welsh Local Government Association are among those joining, meaning more than 150 organisations are now part of the commitment.

Wrap also launched a review outlining how it had collaborated with partners to begin hitting the target.

"This first year has been about creating sector-wide collaboration and developing networks for change, and I'm very pleased with how signatories have responded," said Wrap director of business programmes Steve Creed.

"In just one year, for example, we've set up 10 working groups covering a range of key issues from tackling the largest food waste categories, to driving consumer behavioural change.

"The meat and livestock group includes producer bodies, processors, retailers and hospitality & foodservice. "The group will spend 2018 testing on-farm resource-efficiency measures and exploring ways to tackle consumer food waste, for example through reducing confusion around freezing. Work is also underway in Wales mapping red meat products and by-products from abattoirs that will give new insight into opportunities to improve efficiency, and maximise carcase use. And that's just one working group.

"This review gives me confidence for what will follow, but we need industry to focus now on building on these foundations."

The expansion of Courtauld comes amid criticism of its lack of representation among suppliers.

In October, the government revealed it had written to 10 of the UK's biggest food businesses urging them to do more to reduce food waste, after MPs expressed dismay at lack of sign-up to Courtauld 2025.

A long list of the largest players in the industry have not added their names.

Later that month, Tesco said the industry needed to go further than the commitments of Courtauld 2025 to tackle food waste. The UK's biggest retailer said the voluntary initiative's 20% food reduction target lacked ambition and its reporting recommendations failed to provide the transparency the industry needed to measure and reduce waste.

Although Tesco is a Courtauld signatory along with all major supermarkets, it has urged businesses to sign up to the more ambitious targets set out by the Champions 12.3 group.

The Champions group, which is chaired by Tesco CEO Dave Lewis and includes companies such as Nestlé and Kellogg's as well as a group of governments and campaign groups, has set a more ambitious target of halving global food waste by 2030.