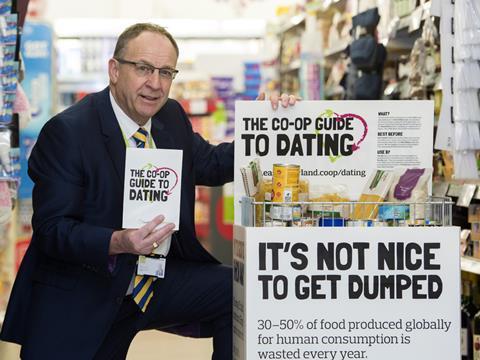 The East of England Co-op has expanded its programme to sell food beyond its best-before date to fresh items, with the potential to include frozen food in future.

In December 2017 the East of England Co-op became the first retailer to tackle food waste by selling non-perishable goods after their sell-by date with the rollout of The Co-op Guide to Dating.

Many non-perishable goods were sold for a nominal 10p after their best-before date had expired across all of the independent retailer's 125 East Anglian stores.

Products including tinned goods, dried food and bottles and jars were put on sale for up to a month after the expiration of best-before dates.

Last month the scheme was extended to include fruit, vegetables and bread, which will be sold for two days past their best before date, and cake, due to be sold for seven days past its best-before date, East of England told The Grocer.

"A new phase to include frozen produce is also on the cards, the feasibility for which is currently being explored," it added.

The East of England Co-op expects to have saved at least 150,000 food products from waste in the scheme's first year.