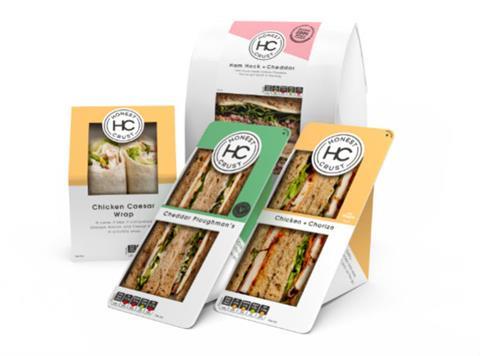 Samworth Brothers' new food-to-go brand Honest Crust has teamed up with FareShare to raise awareness of the food distribution charity.
The supplier will donate £50,000 over the next 12 months, allowing the charity to supply an extra 200,000 meals to vulnerable people across the UK.
The partnership will be communicated on Honest Crust's packaging, while the brand will run "a wide range" of activity focused on encouraging consumers to get involved.
Launched last month, Honest Crust offers 45 freshly made products covering sandwiches, wraps, salads, toasties and paninis. Half of the SKUs are under 400 calories, while the sandwich and wrap boxes are fully recyclable and use zero plastic.
Samworth Brothers had been supplying FareShare "with excess product from manufacture for several years" said Honest Crust brand development manager Alastair Johns.
"But we thought there was more we could do to support such a great cause. We're excited about the launch of the brand and working closely with the FareShare team."
FareShare UK chief executive Lindsay Boswell added: "We love all 500 of the food companies we work with, but Honest Crust is really going above and beyond our expectations by supporting us in so many ways. We rely heavily on volunteers, and the support in highlighting this need is fantastic."