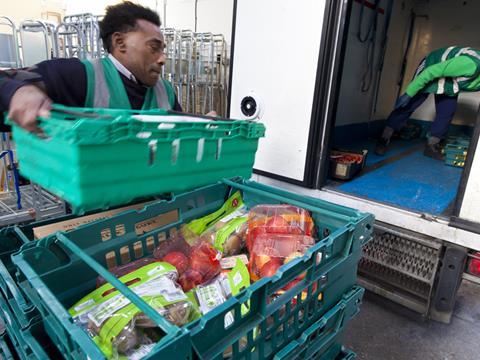 Dozens of food and drink companies have pledged to double the amount of food waste they send for redistribution, in a major victory for The Grocer's Waste Not Want Not Campaign.

Wrap has announced a pledge by signatories to its Courtauld Commitment 2025, including a raft of the UK's biggest supermarkets and food suppliers.

About 40 companies signed up to the commitment have agreed they will double the amount of surplus food they send for redistribution by 2020.

It will mean levels of food from those companies alone will double from a 2015 baseline to at least 30,000 tonnes within the next four years. This is enough food to prepare an additional 60 million meals for people suffering from food poverty, worth an estimated £60m a year.

Wrap told The Grocer it believed industry action to improve redistribution had reached a "tipping point" and said it hoped more companies would make similar pledges, which could speed up redistribution still further.

It said a key development was a report last May, which prompted the launch of The Grocer's ongoing campaign against food waste, Waste Not Want Not. The Wrap report revealed for the first time the full extent of food waste in the supply chain, finding that 1.9 million tonnes of food was wasted in 2014/15 alone, of which a massive 56%, or 1.1 million tonnes, was avoidable.

Since then, The Grocer has been campaigning to nearly double the rate of redistribution across the industry to 100,000 tonnes of food - or 100 million additional meals a year.

Wrap's announcement covers 40 of the biggest food and drink companies and is also backed by a further 100 organisations who have signed up to the commitment.
Waste Not Want Not: how food and drink companies are taking action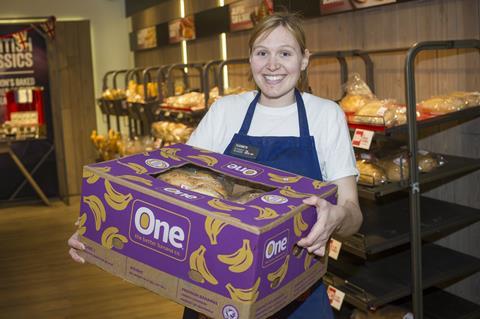 • Tesco: Community Food Connection Programme, now in all 805 large Tesco stores and 122 convenience stores. Has donated over five million meals to date and will be rolled out to all Tesco stores in 2017.
• Marks & Spencer: started in 2015. M&S has provided 730,000 meals to 520 charities and community groups across the UK.
• Sainsbury's: Olio 'Food Waste Hero' pilot project saw 10,000 items of food shared between neighbours over six months. The programme is now live in more than 30 business locations, with Olio helping to make food sharing happen in 31 countries.
• Asda and Company Shop: A review of the Asda existing redistribution process found new ways to divert food with less than three days life via Company Shop. In addition to the five million meals redistributed through their existing three-year partnership with FareShare, Asda donated further surplus food to make over 110,000 meals through its collaboration with Company Shop.
Although their commitment is to double redistribution by 2020, compared with The Grocer's target of doubling industry redistribution by 2018, it is being seen by experts as a huge step forward.

Yet Wrap and food redistribution charity FareShare called this week for more companies to step up their efforts, especially in the manufacturing sector.

"I think this is really a tipping point. For retailers in the UK there is now almost complete coverage in terms of very significant support for food redistribution," said Wrap special advisor for food and drink Andrew Parry.

"We want to see more large manufacturers taking part and that is the next step but this is a very significant moment."

The Grocer understands negotiations are already underway with other companies about joining the Courtauld Commitment 2025. The signatories, as well as promising to double the amount sent to redistribution, have also vowed to help encourage wider industry action by working with their suppliers to redistribute more food. Trade associations are encouraging their members to redistribute more.

Wrap said the Courtauld 2025 Redistribution Working Group would continue to identify ways to overcome barriers to redistribution, share best practice and develop new guidance and tools.

It will launched a dedicated Redistribution Module this year as part of its 'Your Workplace Without Waste' staff engagement programme. Aimed at employees working in the food & drink manufacturing and retail sector, it will offer training to businesses on increasing or improving redistribution models within their own operations. It is also developing a new campaign for the hospitality and foodservice sector, to spread best practice, that will be piloted across 10 sites during 2017.

Wrap has also published a list of case studies showing the action companies have taken to step up redistribution, many of which have pledged their backing to The Grocer's campaign.
Join our campaign!
To find out which companies have pledged support so far and to join the campaign, click here.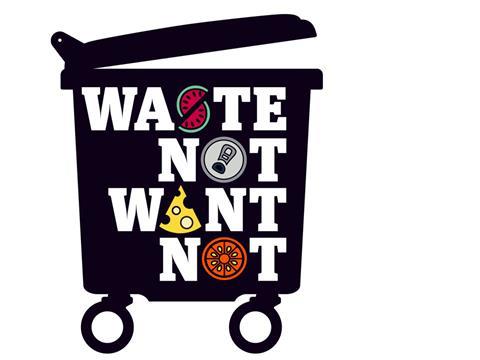 The signatories also issued a joint statement, which reads: 'The Courtauld Commitment 2025 (C2025) is an ambitious voluntary agreement that brings together organisations across the UK food system - from producer to consumer - to reduce food and drink waste by 20% by 2025. Our shared vision is that, where food surpluses cannot be avoided, all UK food and drink companies should seek to redistribute surplus food ahead of any other option. As part of C2025, business signatories including leading retailers, manufacturers, and food redistribution organisations have agreed an ambition to work collaboratively with Wrap to double the amount of surplus food they redistribute by 2020 against a 2015 baseline.'
FareShare CEO Lindsay Boswell also welcomed the news. "This increased ambition is a clear marker that with at least 270,000 tonnes of surplus food wasted by the UK food industry every year, which is enough for at least 650 million meals, there is huge potential for change," he said. But companies could go even further, he added.
"There is still much more to do and this is where the government can really make a huge impact to reduce the food waste mountain.
"FareShare supports the introduction of financial incentives for charitable food redistribution – we want food manufacturing companies to receive the same financial incentives to redistribute surplus food to vulnerable people as they currently receive to send surplus for bio-fuel production. Countries such as France and Portugal are already offering several financial incentives to their food and drink industries so we know what can be achieved with political will."