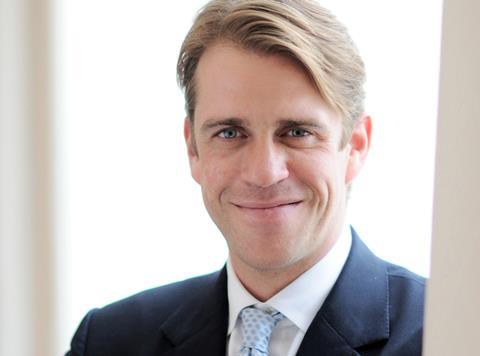 A new food waste tsar has been appointed by government to help drive forward plans to curb surplus.

Ben Elliot, the co-founder of luxury lifestyle group Quintessentially, has been chosen as the first 'Food Surplus and Waste Champion' by environment secretary Michael Gove, and tasked with driving down 'unnecessary' food surplus in the UK, which is currently estimated to total around 10.2 million tonnes annually.

The creation of the new role was a key commitment within the government's Resources and Waste Strategy, launched in December, with ambitions to eliminate food waste going to landfill by 2030. It followed a major commitment from Gove in October to provide an additional £15m of funding to get more surplus food to charities, one of the key aims of The Grocer's Waste Not Want Not campaign.
"My new appointment will allow me to work with DEFRA and food retailers all over the country to help build a nationwide strategy that will ensure surplus food is not wasted at the expense of those in our society that truly need it," said Elliot, who also chairs the Quintessentially Foundation, a philanthropic arm of the lifestyle company that recently partnered with London redistribution charity The Felix Project.
"His appointment comes in the same week that new research from Brunel University London revealed some European manufacturers waste around 3% of the food they produce, largely as a result of human error.
The study, which looked at 47 manufacturers in Belgium, to deterine where most food losses happened found that, on average, one in every 35 tonnes of food produced was wasted. One of the biggest culprits was human error, which accounted for 10.9% of this loss thanks to a lack of training and standardisation, found researchers, with product changes (13%), product defects (8.7%) and changes to buyer contracts (6.4%) also major contributors to loss.
"Dealing with the buyers – the supermarkets – is also critical," said Dr Manoj Dora of Brunel Business School, who led the study. "Let's say a retailer orders a thousand kilos of sausages predicting good weather, but then it clouds over and rains, so retailer cut down their demand. This would mean the manufacturer bears these losses, and there is significant waste.
"This shows a lack of collaboration in the supply chain – the farmer, the processor and the buyers aren't in sync. They're talking, but not enough to predict each other's demand and supply."
Working to address this lack of industry collaboration will be central to Elliot's role over the next year, as the government aims to eliminate food waste going to landfill by 2030. He will also deliver proposals on how best to distribute the £15m fund pledged by Gove to increase the rates of redistribution to charities.
Gove added: "Food waste is an economic, environmental and moral scandal. We must end it.
"That's why I am delighted Ben Elliot is taking up this position and know he will bring the enthusiasm and skills this important role needs. His first task will be to help ensure our £15m food waste fund redistributes surplus food that would otherwise be wasted to those most in need."