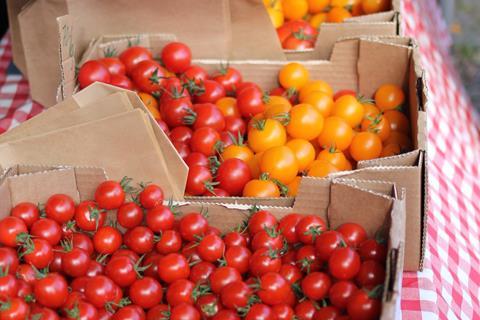 Sadly, even if a vaccine for Covid-19 were discovered tomorrow, the economic and societal impact of the outbreak is going to take months and more likely years to recover from, particularly for the millions it has left facing the threat of hunger.
So figures released by FareShare today, showing how those people can get much greater help when ministers make the right decisions, ought to be essential reading for the government.
After a long campaign that saw more than 10,000 readers sign our petition, The Grocer persuaded then-environment secretary Michael Gove to release £15m in funding last year to tackle the issue of the cost of redistributing waste. FareShare was one of those to benefit most.
The campaign exposed how high costs of food redistribution were a crucial barrier to getting food to those who need it. That's the case more than ever in times like these, with it costing businesses up to £100 per tonne to separate, store and transport surplus food.
It's now a year since FareShare launched its Surplus with Purpose Fund, backed by that pilot money. As its CEO Lindsay Boswell says today, the results have been "staggering" – an increase in the amount of surplus food reaching charities from 14,494 tonnes to 27,740 tonnes, of which 12,429 tonnes has become accessible directly because of the Surplus with Purpose Fund.
The move has allowed 300 extra farmers and suppliers to become involved in feeding the hungry.
In its recent enquiry, the Environment, Food and Rural Affairs Committee urged the prime minister to make this funding a permanent move, with a £5m annual contribution to FareShare mooted.
Consider what else £5m can buy: a luxury home in Chelsea, perhaps, or a Premier League footballer's salary (well, one of the hard-up ones).
Or how about 29.5 million meals and the equivalent of nearly £8m in cash for hundreds of charities, not to mention nearly 50,000 kg in reduced carbon emissions per year.
How much more evidence does the government need to act?