It's five years since Brussels red tape relating to cosmetic standards was binned. But the excuses have kept on coming, even from the biggest supermarkets in the business.

As recently as November, following TV chef Hugh Fearnley-Whittingstall's Channel 4 War on Waste exposé, Sainsbury's CEO Mike Coupe was telling Radio 4's Today programme that the public expect to see perfection in the fruit and veg aisle. This was his justification for Sainsbury's condemning tens of thousands of tonnes of edible food each year.

Coupe was asked why he had a problem offering customers a "long thin parsnip or sweet potato rather than a perfectly round one?"

"The underlying premise of the programme was that somehow we set out to create waste, which is clearly untrue," Coupe replied. "Waste is a big cost in our business and it's something we look to reduce all the time. But in the end our customers demand that the products we sell are a particular level of quality."

The suggestion that customers would reject anything less than perfect root vegetables - which by their nature are lumpy, bumpy, short, long, fat and thin - is by no means far fetched.

In December 2013, Tesco's UK commercial director for fresh food and commodities, Matt Simister, appeared before the House of Lords EU sub-committee on agriculture. He said Tesco wanted to do more with wonky products after the EU rules on selling them were relaxed, but claimed customer demand for perfection had stymied its efforts. "Customers always pick the cream of the crop first and the rest gets left," Simister said at the time. "Then new deliveries come in and the old, ugly misshapen produce goes to waste. That's a very difficult reality to us."

But in recent months there's been a change of heart. In January, two months after the War on Waste exposé, Asda launched its Beautiful on the Inside range at a 30% discount. A month later - two days after Jamie Oliver joined Fearnley-Whittingstall in criticising supermarkets over wonky veg on his Channel 4 show Friday Night Feast - Asda started trialling a Wonky Veg box in a selection of stores. Within months it had produced research showing 65% of customers were open to buying wonky fruit and veg, while 75% were more likely to buy them if they were offered at a cheaper price. By late April it was saying demand for the boxes was "unprecedented", as it rolled the initiative out to 500 stores.

Also in April, Simister and Tesco carried out the mother of all u-turns by launching a Perfectly Imperfect range of wonky fruit and veg.
What do supermarket managers think?
The vast majority of supermarket managers believe their customers would buy cheap wonky veg if given the option, according to research compiled exclusively for The Grocer.
Asked whether customers would buy 'imperfect' discounted fruit and vegetables, 90% of supermarket managers replied either "Yes, definitely" or "Yes, possibly", leaving just 10% saying "No".
Encouragingly for The Grocer's Waste Not Want Not campaign, the more senior the manager, the more enthusiastic they were about the idea. Whereas 43% of junior managers replied 'Yes, definitely' when asked whether customers would buy discounted wonky veg, 55% of middle managers, 57% of senior managers and 77% of grocery company directors said the same.
Big data specialists Blue Yonder questioned 152 supermarket managers for the survey, from junior managers up to director, in June 2016. The grocery stores came from all over the UK and ranged from £1m turnover to over £500m.
The results were similar when Blue Yonder questioned the US grocery market. It spoke to 300 US managers and 91% said shoppers would either 'definitely' or 'possibly' buy discounted wonky veg.
And they were even more enthusiastic in Germany. Blue Yonder spoke to 150 managers and 94% of supermarket managers said it would work. Not a single supermarket director in Germany believed customers would reject wonky veg.
"In a struggle to remain competitive, grocers find themselves throwing away an increasing quantity of goods on a daily basis," says Blue Yonder retail director Matt Hopkins. "This issue has intensified as customers have become accustomed to having not only a wide variety of choice, but also the freshest selection available. This research reveals 90% of grocery managers feel customers would be happy with discounts on imperfect fruit and vegetables. This has the benefit of overcoming the waste problem in the supply chain, and is clearly of benefit to all."
Cucumbers and courgettes are the latest additions, joining parsnips, potatoes, strawberries and apples. And Simister says the products, which cost half the price of the perfect ones, have been "flying off the shelves".
"It's a big help for our suppliers because it gives them the confidence we can take much more of their crop, maximising the amount of fresh produce we can sell in our stores at low prices," says Simister. "Perfectly Imperfect apples have increased the amount of crop we can take to 97% (up from 87%), while our Perfectly Imperfect strawberries mean we can take 95% (up from 88%)."

He adds that Tesco would need to be "flexible" and take volumes of the lines "when supplies occur", which means store distribution will "vary from product to product and from week to week. But thanks to increased customer awareness and the increased amount of Perfectly Imperfect produce on sale at Tesco stores, sales are 10 times bigger now than when it was first introduced. This is great news in the fight against food waste."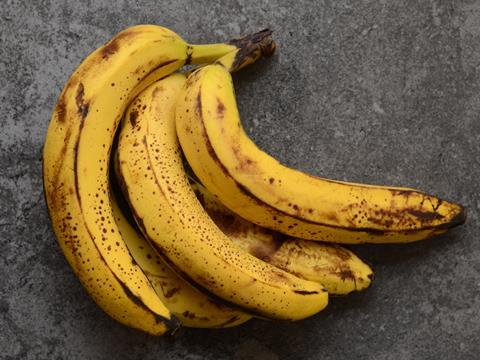 Even Sainsbury's is at pains to point out it's "been using and selling wonky veg for some time". By way of an example, a spokeswoman says the "parsnips sold in our Basics range will have large, small, tapered and even 'wonky' veg in the bag. And when a fresh item isn't right for any of our three tiers we will, wherever possible, use it somewhere else, like in our apple juice or ready-made mashed potatoes."

This week Sainsbury's launched a campaign urging people not to bin blemished bananas but to turn them into smoothies. It also announced a selection of its in-store bakeries would be trialling banana bread made with fruit on or past its sell-by date.

Concrete evidence

So what do the people who have been calling for all the supermarkets to sell wonky veg for years make of this Damascene conversion?

"I have always rejected the claim that people won't buy wonky veg because there is absolutely concrete evidence they will," says Tristram Stuart, founder of the food waste organisation Feedback.

He cites the impact of flooding in 2007/8 that hit 42,000 hectares of UK farms and forced supermarkets to temporarily relax specifications.

"Nobody even bloody noticed. Everyone has an image in their mind of what wonky fruit is but often we're talking about almost invisible imperfections. I've always believed customers will buy it anyway, but if it's boxed up and sold at a discount and marketed as a positive move to prevent food waste, with the sort of savvy campaigns the likes of Asda are employing, then of course they will!" And Stuart believes old habits die hard. "It makes my heart sink when I hear supermarkets (and the BRC) bleat on about how the vast majority of food waste is down to the consumer and that they don't have a problem.

"I was at a conference a few weeks ago and the woman from the BRC was still coming up with that tired old line, despite the new initiatives being announced by supermarkets, which are preventing huge amounts of food from going to waste."

But while admitting to "an element of inner frustration" about the influence celebrity chefs appear to have exerted - "we'd been banging the drum for years then along came Hugh Fearnley-Whittingstall with his big TV series and then Jamie and all of a sudden it's all the rage" - Stuart is excited by recent developments.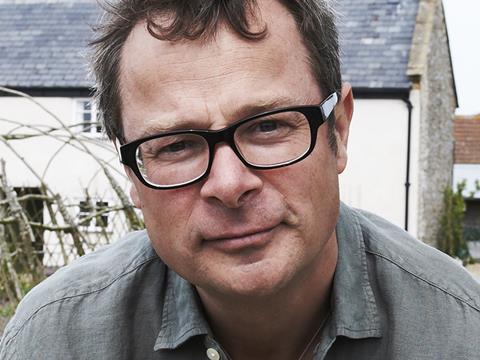 "I think we've got the supermarkets on the run. We've made the breakthrough," he says.

"Part of me can't help but be sceptical and consider whether this is just window dressing and a gimmick from the supermarkets.

"But I have to say, when I found out what they were doing and saw the products and the initiatives they have come up with, I had a big smile on my face. I looked at the Asda wonky veg box and it's the real deal - undersized cabbages and under-sized leeks of the type that are being produced across UK farms that have been told they don't meet UK retailer specifications in the past. This sort of project is a really big step in the right direction."

However, Stuart still has "fundamental outstanding questions about how significant the moves actually are" and is pressing all the UK's supermarkets, and the BRC, to be more open about what it all means for their growers and supply chains.

"We need to keep pressing them for transparency," he argues. "We need to know whether the supermarkets are getting this stuff from across their main supply chains, or from a single supplier. And has it been coupled with a reset of cosmetic standards so they can be relaxed on other lines?

"Aldi, for example, claimed the Everyday Essentials lines it introduced in 2014 saved 34,000 tonnes of potatoes that would have otherwise been wasted. That's 17% of all the potatoes from their supply chain. Which is some transparency.

"But we are not going to know whether this is more than just a greenwash gimmick until all the retailers routinely start producing figures like these."

Martin Bowman, media co-ordinator for the Stop the Rot Campaign, agrees.

"We recommend other supermarkets besides Aldi make similar reports," he says. "On both the tonnage they have reduced food waste by, and any increase in percentage crop utilisation that occurs as a result of policies to reduce cosmetic outgrading, verified by third party bodies. They should also verify where the produce is sourced, and what would have happened to it otherwise. For instance, would it have been ploughed back into the ground, been fed to livestock, or already have been used for processing?"

"Diversion of produce from the field particularly, and also from livestock, should be prioritised over diverting produce that was already making it to human consumption. Wrap's current rough estimate of farm food waste is 3 million tonnes in the UK and we know fruit and vegetables are particularly wasted at farm level, and one of the biggest causes of this fruit and veg being rejected is for being the wrong size, shape or colour."
How retailers are getting wonky
How many UK supermarkets have wonky veg products on their shelves? And for those that don't have any, how are they using wonky veg in their other products to cut waste?
Aldi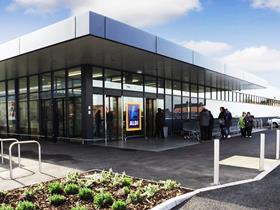 Wonky products: 0
What else is it doing?
Aldi uses imperfect veg in its Everyday Essentials range and has gone further than most others in setting out the potential benefits to food waste. In January the discounter said it was able to sell more than 34,000 tonnes of potatoes that would have been thrown away if they weren't included in the Everyday Essentials deal. Aldi has also relaxed vegetable specification guidelines for carrots and onions, which will reduce waste further.
Asda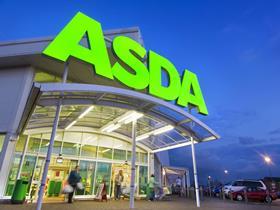 Wonky products: 1
What else is it doing?
In February Asda turned its trial of a wonky veg box - containing a variety of misshapen veg for £3.50 - to a "permanent initiative" in 550 stores after "amazing feedback" from shoppers. "Our shoppers absolutely love wonky fruit and veg and we've seen sales steadily increase," says Ian Harrison, Asda's technical produce director. In November its research showed 65% of shoppers would buy misshapen fruit & veg.
Lidl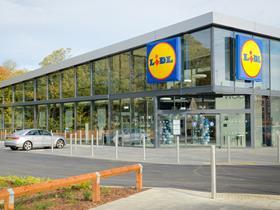 Wonky products: 0
What else is it doing?
Lidl has been quiet on the wonky veg front. There have been enquiries on its My Lidl forum based website, where customers have requested Lidl sell a wonky veg box (saying "just because the vegetables are wonky doesn't mean they don't taste good") along the same lines as Asda but there has been no official response on the forum. Similar posts on the Lidl Facebook page have gone into no detail about its plans.
Marks & Spencer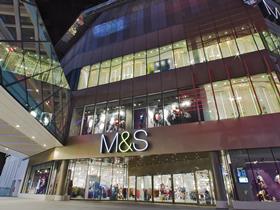 Wonky products: 0
What else is it doing?
M&S says "with confidence" that the "vast majority" of crops grown for M&S are sold by M&S (in percentage terms it says "the high 90s"). It has also relaxed the "size and shape specifications" on carrots and parsnips, introduced a range of spiralised veg made from oversized sweet potatoes, courgettes and butternut squash, and launched a tapenade made from broken olives that weren't suitable to be sold in olive pots.
Morrisons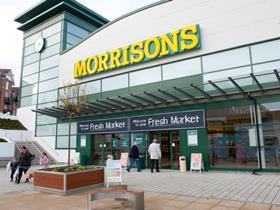 Wonky products: 13
What else is it doing?
Introduced in November 2015, Morrisons reports brisk sales of 13 lines of wonky fruit and veg, including carrots, courgettes and potatoes, though it is not reporting any detailed data. The moves came after an earlier trial selling wonky courgettes was branded "pathetic" by Hugh Fearnley-Whittingstall. "Sales have been good," says a spokesman, "although seasonality means they won't all be on sale at the same time."
Sainsbury's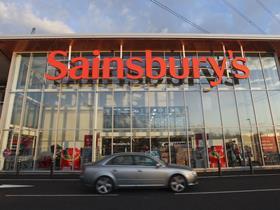 Wonky products: 0
What else is it doing?
Sainsbury's has been among those most vocal about how consumers expect perfection on the fruit aisle, despite having used imperfect fruit in its Basics range for years.
To back its latest initiative it produced a study showing Britons throw away 160 million bananas each year - the discarded bananas would stretch from the UK to New Zealand. Head of sustainability Paul Crewe has urged people to "give bruised bananas a chance".
Tesco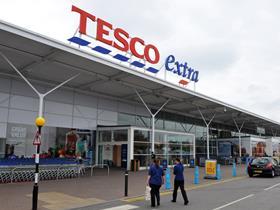 Wonky products: 15
What else is it doing?
Tesco ramped up its efforts to tackle food waste with the launch of a "wonky veg" range called Perfectly Imperfect in March, kicking off with parsnips and potatoes before expanding to include a further 15 types of produce, including apples, carrots and strawberries. Tesco is "amazed" at the consumer reaction, with Perfectly Imperfect strawberries accounting for 15% of total strawberry sales.
Waitrose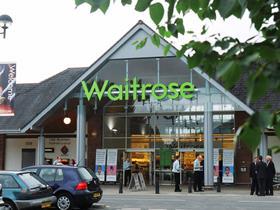 Wonky products: 4
What else is it doing?
The foodies' choice might be the last place you'd expect to see anything less than a pristine parsnip but the supermarket launched its own range of misshapen seasonal produce into stores in February. The grade two veg range, sold under the 'A little less than perfect' strapline, went on sale in 40 branches across the UK and consists of larger bags of carrots, potatoes, onions and parsnips with a variety of imperfections such as being misshapen.
Level playing field
Wrap's fledgling Courtauld 2025 agreement includes plans for a farm foods waste reporting programme, which Bowman says is the way ahead to ensure a "level playing field so supermarkets don't get penalised for sticking their head above the parapet".

And he says the rest of the supermarkets could also "follow Tesco's lead in releasing food waste hotspots for their key products at each stage in the supply chain. Where hotspots are identified (where wastage is above 5% at one stage of the supply chain) they could set targets to reduce this waste, including hotspots that are primarily caused by cosmetic outgrading."

Alice Ellison, environment policy adviser at the BRC, claims supermarkets are doing a lot more to tackle waste from imperfect fruit than consumers see, but claims they are being hamstrung by a lack of data, at least so far, on pre-farmgate figures. Until Wrap's work on providing greater data got off the ground, supermarkets were "too often relying on anecdotal evidence" of what was going wrong in the supply chain, she says, and it is "very hard to tackle this issue when you have no baseline.

"We shouldn't get too distracted by what's seen on the supermarket shelves," she adds. "What we have seen is that where imperfect veg has been promoted it has been successful. I still believe if you put imperfect veg up against perfect produce then it would not be the case."

Ellison also strongly denies supermarkets have not been transparent enough when it comes to food waste, despite criticism that the annual figure given by the BRC is a supermarket-wide, rather than company-specific, figure. The latest report showed the total amount of food waste in supermarkets was 180,000 tonnes in 2014, down from 200,000 tonnes in 2013.

"Yes, it's across a number of retailers, but that's the important figure," says Ellison. "I believe Courtauld, and the work going on to develop that reporting, is the way forward to provide transparency and a level playing field for reporting."

Global impact, global movement

Amid the continuing rumpus over transparency, when supermarkets do act on imperfect fruit and veg, evidence suggests the results can reduce global, not just UK, waste figures.

For instance, after a long-running campaign by Feedback, Tesco announced changes to its rules on Kenyan green beans in April that would stop forcing their suppliers to "top and tail" the produce for cosmetic reasons. Tesco estimates the change will save more than 135 tonnes of food waste per year.

"Not only that, it turned out the customers actually prefer the product that way," adds Stuart.

And green beans are just the start. Stop the Rot's Bowman agrees the scope to cut waste in the supply chain has only just started to be fully explored.

"Retailers often try to shift the blame on to consumers in times of glut. Cosmetic standards will be tightened, and in times of scarcity they will be relaxed," he claims. "This may sometimes lead to using cosmetic standards as an excuse for order cancellations. At its heart, the problem is often one of overproduction. For instance, one farmer told us last year he had to plough 300,000 of perfectly edible cauliflowers back into the field because there was a glut.

"There is systematic overproduction on many farms, simply because they fear if they undersupply a supermarket they will be delisted. Thus, the risks of volatile supply and demand are pushed on to the farmer, who bears the costs when waste occurs. The key to stopping this waste is to end the power imbalance, and ensure supermarkets take on more of the risks of volatile supply and demand."

The growing groundswell of opinion is not just a UK-based movement, either. California-based Jordan Figueiredo, who started a Twitter campaign @uglyfruitandveg some 18 months ago, has seen it snowball into a global phenomenon across 190 countries.

"My campaign started out as just sharing fun, beautiful or ugly images of produce that would have been rejected by most large supermarkets because they are not perfect," says Figueiredo.

"I wanted to raise awareness and engage people, starting with foodies but then anyone, around this massive source of waste that could be prevented. At first the focus was just the US but then Jamie Oliver retweeted four of my posts in a row."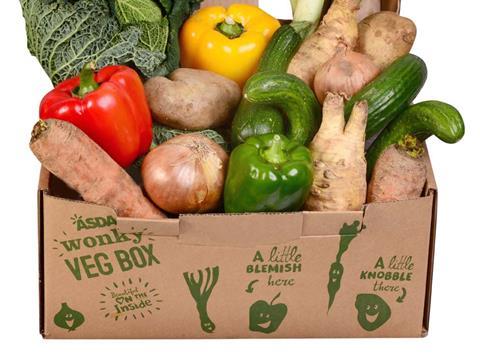 "As a result, one of the petitions started by myself and culinary nutritionist Stefanie Sacks on Change.org means Whole Foods Market is now selling ugly produce.

"And our other petition to Walmart has over 88,000 signatures and certainly got their attention." Figueiredo promises more petitions to other large grocers are in the works, and says up to a quarter of the @UglyFruitAndVeg community, which boasts more than 70,000 followers on Twitter, comes from the UK.

Ugly produce is a "win-win-win" in the UK just as much as it is in the US. "The Asda Wonky Veg Box is a great example as it started in a limited area, people loved it, and demanded it all over the UK. Sure enough, it was quickly expanded. The Tesco expansion of Perfectly Imperfect recently is also encouraging."

Too cheap

But Figueiredo still has concerns. "Many of the current efforts focus on a limited range of fruit and veg for a limited time. Grocers could do more to source most types of produce, as ugly produce occurs in virtually all fruit and veg, and source ugly or wonky on a regular basis, not just as part of a once-a-month promotion.

And, longer term, the discount shouldn't be as high as 30%-50% as it is now. Farmers deserve to be paid full price, or very near it, for produce that is really just as good as the regular stuff.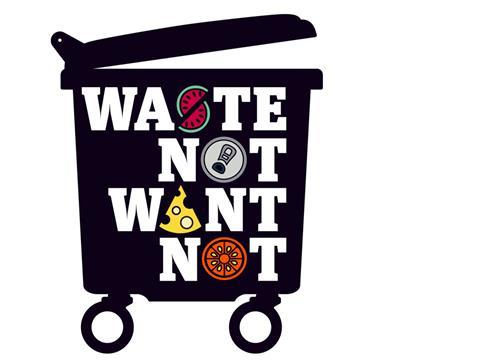 "The only problem with the Asda Wonky Veg Box is that it is maybe too cheap and not sustainable at that price - perhaps that's why they don't have enough boxes to offer it every day in every store."

He also acknowledges the responsibility consumers bear. "I used to pass up the imperfect stuff at farmers' markets because I was conditioned to see only the perfect in stores and think anything different was not good. But once I learned about the issue and tried the imperfect produce I was hooked. Now I seek it out everywhere."

Figueiredo says The Grocer's food waste campaign Waste Not Want Not has the potential to make a positive change.

"I was instantly happy to see The Grocer's campaign. This kind of effort and leadership is exactly what we need to see with all grocery industry publications, all over the world. We all need to ask more of our grocers, who have such an impact on food waste at stores and up the supply chain, to do the same. It should be their social responsibility to do more. And we all need to let them know that."