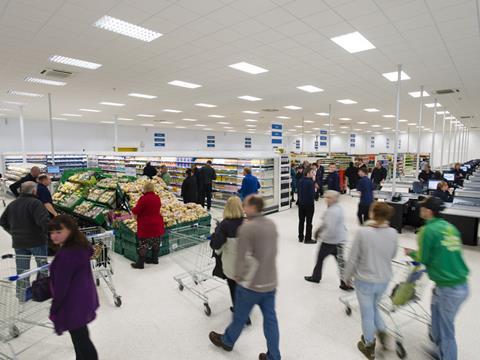 Nestlé says its new collaboration with Company Shop will reduce food waste and help make food redistribution economically viable.

The partner businesses this week announced they were working on a site assessment system they plan to share with all food and drink suppliers. It begins by identifying where waste is generated during production and finding opportunities to make reductions through such means as reusing waste in other products.

Andy Griffiths, Nestlé head of environmental sustainability, said most suppliers already carried out such checks, but the new audit process "provided a bit more focus". It would be cascaded to the grocery sector with the help of Wrap and similar organisations.

The second part of the assessment will find ways for part-processed food-safe products to be redistributed instead of being used for animal feed or anaerobic digestion. This would typically apply to products that were loose, misshapen, damaged or the wrong flavour, said Griffiths.

Company Shop would then buy the products for a "consolidated fee", repackage them and sell them on. This guaranteed the supplier a financial return "better than what it would get for AD or animal feed".

While the process delivered social and environmental benefits, it also showed redistribution could be economically sustainable and allow investment in logistics for redistribution, Griffiths added.
Are you #seriousaboutsurplus? Support The Grocer's plan to get 100,000 tonnes of surplus food sent to charity: sign our petition